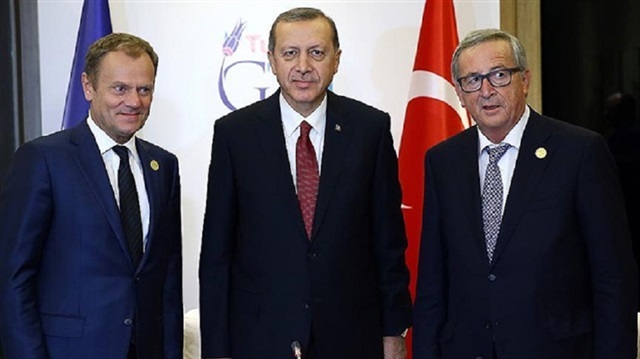 President Recep Tayyip Erdoğan will meet with the European Union (EU) Council President Donald Tusk and EU Commission President Jean-Claude Juncker on May 25.
Margaritis Schinas, the chief spokesman of the EU Commission, said in a statement that the meeting between Erdoğan, Tusk and Juncker will take place in Brussels. Schinas did not give any information on the location of the meeting.
President Erdoğan will attend a NATO summit for the opening of a new headquarters. Erdoğan is scheduled to hold bilateral talks with many leaders durıng the summit.
Foreign Minister Mevlüt Çavuşoğlu, who delivered a statement about relations with the EU, said: "Our president will make a decision about the future of Turkey and the EU."