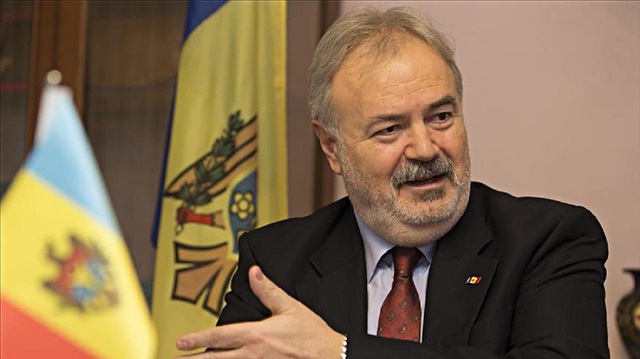 President Recep Tayyip Erdoğan's official visit to Moldova on Wednesday is "very important and historic", said Moldova's ambassador to Turkey.
Speaking exclusively to Anadolu Agency ahead of Erdoğan's visit on Oct. 17-18, Igor Bolboceanu said the visit will boost ties between the two countries.
Bolboceanu said: "The agreements to be made during the official visit after 24 years will enhance our cooperation in economic, diplomatic and socio-cultural fields by giving strategic meaning to our bilateral relations."
Hailing the trade volume between the two countries, he said that Moldova supports Turkish businesspeople to invest in the country.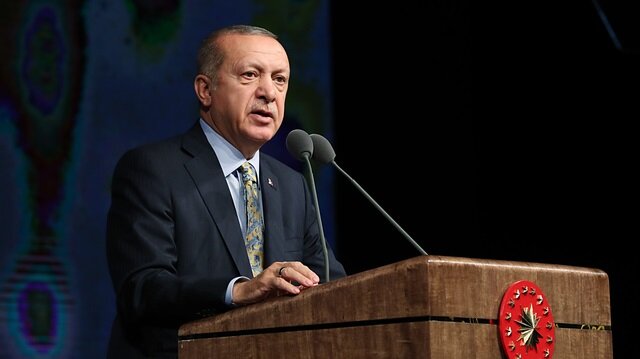 "We encourage Turkish businessmen to invest in Moldova. We are ready to help those who want to open hotels, restaurants and entertainment centers in our country," Bolboceanu said.
"The trade volume between the two countries increased by 22.47 percent in 2017 and by 7.2 percent in the first eight months of this year," he added.
Stating that mutual visa-free travel is provided between the two countries, Bolboceanu said that the legal process has been completed for traveling with identification -- without passports.
"We are thus eliminating barriers between the two countries," he added.
Gagauzia, a bridge between Moldova and Turkey
Bolboceanu said, "The Gagauzia Autonomous Region is a bridge between Moldova and Turkey.''
In December 1994, Moldova's parliament offered some 160,000 Turkic Gagauz people within their borders a large degree of autonomy in order to create a favorable environment for maintaining a national identity and culture.
The autonomous territory is home to a mostly Gagauz population -- an Orthodox Christian, Turkic community.
"Gagauzians have an important role in the development of bilateral relations," he added.
Stating that the Turkish Cooperation and Coordination Agency (TIKA) implemented many projects in Gagauzia and Moldova, Bolboceanu also emphasized the importance of the cooperation in the field of culture.
Bolboceanu said that inauguration of the presidential building of Moldova -- renovated with the help of TIKA -- will be made during Erdoğan's visit.
During his official visit, Erdoğan will meet Moldovan President Igor Dodon, Prime Minister Pavel Filip and is expected to receive the Autonomous Territorial Unit of Gagauzia's (Gagauz-Gokoguz Yeri) President Irina Vlah.
Political, economic and security ties will be discussed at the meetings along with mutual regional and international issues and terrorism.
Erdoğan will also attend a business forum and is expected to inaugurate one of the pre-schools that was supported by Turkey's Presidency for Turks Abroad and Related Communities (YTB) with bilingual Gagauz-Moldovan educational material.