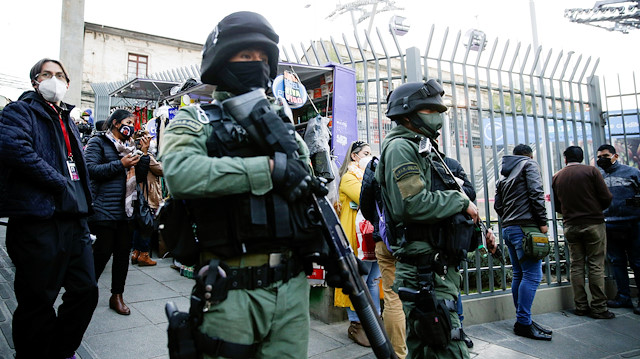 Bolivia's police continue its investigation into Tuesday's horrific accident in Public University of El Alto (UPEA) that left seven people dead.
The video of the accident, which went viral on social media, showed hundreds of students reportedly with Business Administration majors crammed into a narrow corridor to celebrate an assembly. Then, several of them fell when the metal railing collapsed.
A total of 11 students fell from the fourth floor, 16.7 meters, and three out of seven students died at the scene. Three of the four injured students remain in intensive care.
The deceased are four men and three women between 21 and 23 ages, the general commander of the Police, Jhonny Aguilera, detailed in a press conference following the incident.
"We regret the tragedy that occurred at the #ElAlto Public University (UPEA), where there were several deaths and injuries. Our deepest condolences to the people of El Alto and the suffering families," President Luis Arce said on Twitter.
"We await the prompt clarification of the facts," Arce continued.
Parents of the students denounced the UPEA for gathering children for the assembly when there were no face-to-face classes due to coronavirus restrictions.
The university also announced in a statement that it will start an internal investigation into the accident and will collaborate with the investigation carried out by the authorities.