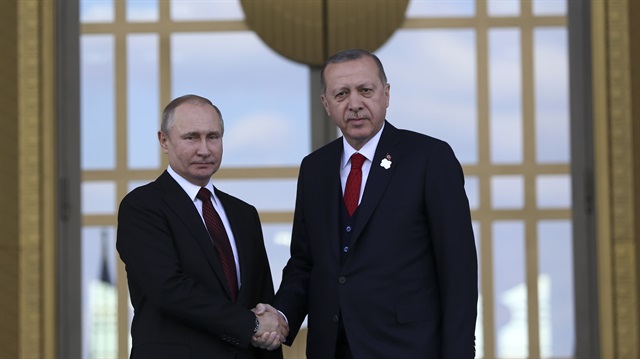 President Recep Tayyip Erdoğan and his Russian counterpart Vladimir Putin attended the groundbreaking ceremony of Akkuyu Nuclear Power Plant (NPP) via a video conference call from Presidential Complex in the capital Ankara on Tuesday.
Putin said the Akkuyu nuclear power plant, which Turkey is about to start building with Russia, is set to be launched in 2023. He added that he was grateful for Turkey's decision to give the Akkuyu project strategic investment status.
"Akkuyu Power Plant will be safe and environmentally-healthy," Putin said. He added that the plant would become "a symbol of friendship between Turkey and Russia."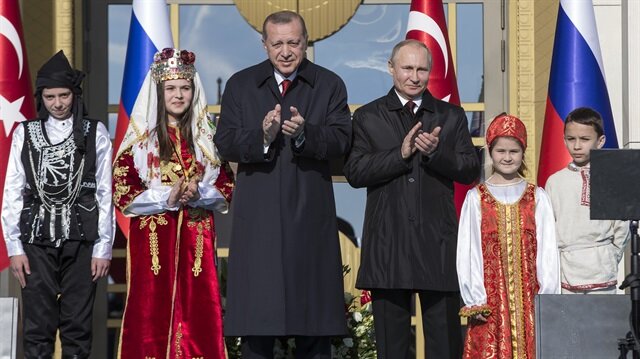 President Erdoğan said the plan would meet approximately 10 percent of Turkey's electricity needs.
"Turkey is witnessing a historic moment in cooperation with Russia on energy and development. Turkey is determined to boost cooperation with Russia on regional issues," said Erdoğan.
Following speeches delivered by the two leaders, Development Minister Lutfi Elvan pressed the button to lay the foundation of the Akkuyu NPP in Turkey's southern Mersin province and implemented the agreement signed between Turkish and Russian governments back in 2010.
The Akkuyu NPP, comprising four units, each with a capacity of 1,200 megawatts, will be built by the Russian State Nuclear Energy Agency, Rosatom.
It will produce 35 billion kilowatts of electricity at full capacity, which will meet about 10 percent of Turkey's electricity needs.
At present, there are 450 nuclear power plants in 31 countries, while 55 plants are under construction around the world. The number of power plants under construction will be 56 with Akkuyu NPP.