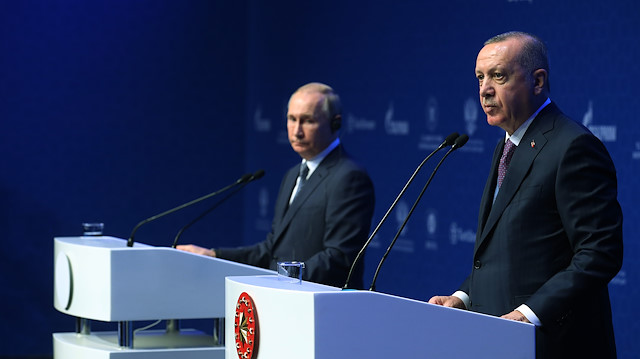 Russian President Vladimir Putin will discuss the situation in Syria with Turkish President Tayyip Erdogan by phone later on Tuesday amid rising tensions over the Syrian province of Idlib, the TASS news agency cited the Kremlin as saying.
Turkish President Tayyip Erdogan said on Tuesday the Syrian regime will pay a "very heavy price" for attacking Turkish troops in northwest Syria's Idlib region, where 13 soldiers have been killed in just over a week, prompting a retaliation.
The Turkish troops are in Idlib -- a cease-fire zone, under a deal between Turkey and Russia -- as part of an anti-terror and peace mission.