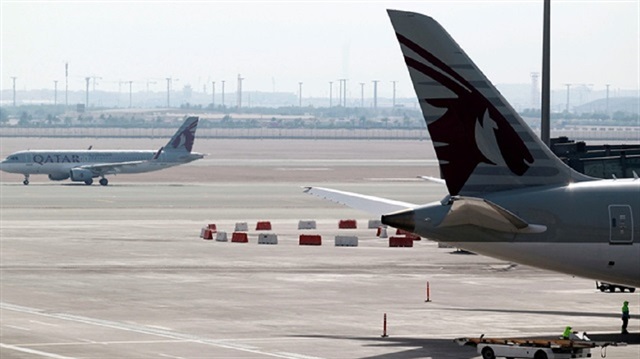 Qatar has called on Saudi Arabia to ease the Hajj pilgrimage of its citizens to the Holy Lands by opening its land border for less privileged citizens and allowing for Qatari airplanes to land at Jeddah Airport.
In a press meeting held in the capital Doha, Qatar National Human Rights Commission (NHRC) head Ali bin Samih al-Meri called on Saudi Arabia to ease its blockade for Qatari pilgrims embarking on this year's Hajj to the Holy Lands.
Al-Meri reiterated the commission's call to Saudi authorities to remove any obstacles and difficulties hindering Qatari citizens who want to visit the Muslim Holy Lands of Mecca and Medina.
Four Arab states -- Saudi Arabia, the United Arab Emirates, Bahrain and Egypt -- cut diplomatic ties with Qatar on June 4 and imposed a blockade on the tiny Gulf country, accusing Doha of supporting terrorism.
Doha, for its part, denies the accusation and describes the blockade as a violation of international law.