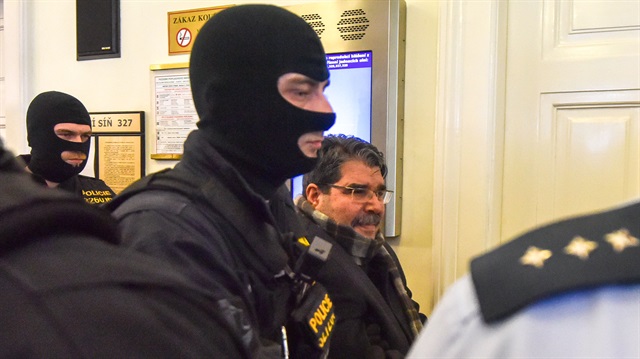 Turkey's Deputy Prime Minister and Government Spokesman Bekir Bozdağ said on Tuesday that Prague's release of Salih Muslum, the former co-leader of the terrorist Kurdistan Workers' Party (PKK)'s Syrian offshoot, the PYD, is "a clear support of terror."
Bozdağ also blasted the decision of the Czech court, saying it was "against international law."
A Czech court ruled on Tuesday to free the former co-leader of the PYD/PKK terrorist group despite Turkey's extradition request.
"The court ruled Mr. Muslum will be released," a spokeswoman for the Prague Municipal Court, Marketa Puci, said, adding that the ruling had taken legal effect as both the state attorney and the defense gave up their rights to appeal.
"The court accepted a promise by Mr. Muslum that he will remain on EU territory and will be attending court hearings."
Earlier on Tuesday, Turkish Prime Minister Binali Yıldırım called on the Czech Republic to extradite Salih Muslum, former co-leader of the terrorist group PYD/PKK.
"Today is exam day for our NATO ally the Czech Republic," Yıldırım told his ruling Justice and Development (AK) Party parliamentary group meeting.
Muslum is accused of disrupting the unity and territorial integrity of the state, homicide, attempted homicide, damaging public property and transferring a hazardous substance.
The PYD/PKK is a Syrian offshoot of the PKK which has been designated as a terrorist organization by Turkey, the U.S. and the EU.