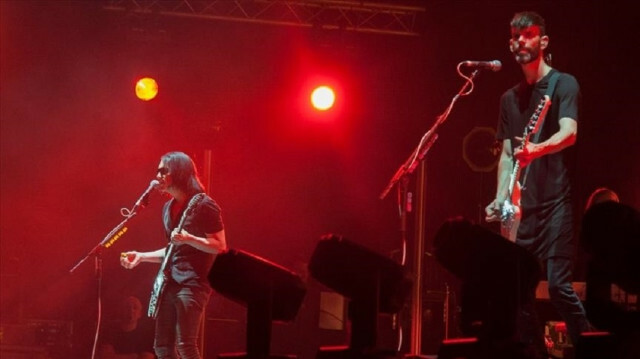 Placebo is set to perform in the Turkish metropolis Istanbul on July 18, 2022, a press release said.
The band will take the stage as part of summer concert series PSM Loves Summer at the Turkcell Stage, Zorlu performing arts center. Tickets will be on sale from Dec. 7.
Formed by vocalist-guitarist Brian Molko and bassist-guitarist Stefan Olsdal, Placebo has released seven studio albums. The band, with more than 13 million albums sold, "acted as an 'antithesis' to Britpop, and paved the way for a powerful change in British music."
Collaborating with artists including David Bowie, Robert Smith, and Michael Stipe, the band became popular with Placebo, Black Market Music, Meds and We Come In Pieces albums.
The band celebrated its 20th anniversary by releasing a retrospective hit album, A Place For Us To Dream, on Oct. 7, 2016, and an EP consisting of six new tracks. Its eighth studio album Never Let Me Go will be released on March 25, 2022.
* Writing by Gozde Bayar in Ankara