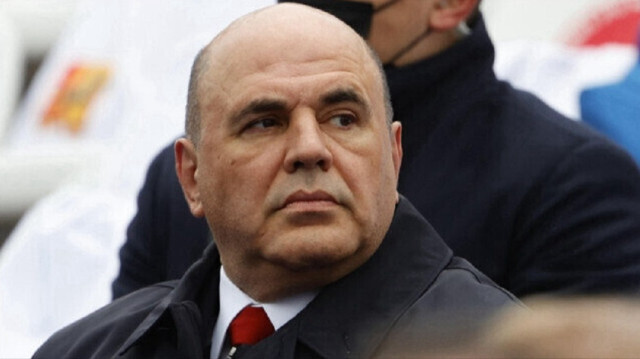 Russia's Prime Minister Mikhail Mishustin
Russia's prime minister on Monday called for intensifying efforts between Moscow and Minsk to strengthen their technological ties, as both countries deal with major sanctions from the West.
"It is important to intensify work to strengthen the technological sovereignty of Russia and Belarus, use the advantages of our states and conduct joint applied research," Mikhail Mishustin said during a meeting of the Council of Ministers of the Union State, also attended by his Belarusian counterpart Roman Golovchenko.
He said an intergovernmental agreement on scientific, technical, innovative cooperation will be signed between Russia and Belarus after the meeting.
Mishustin further said that the ministerial meeting summarized the results of the development of trade and economic cooperation between Moscow and Minsk over the past two years, noting that bilateral trade increased by another 12% and reached a record high of $45 billion despite the instability in global markets and Western sanctions.
According to Mishustin, this was also the result of a set of decisions to redirect Belarusian exports from Western markets to Russian ones.
"The import of your products has increased by 40% and for the first time has provided a positive balance of trade with Russia for Belarus," Mishustin said.
Mishustin also highlighted the build-up of industrial cooperation between the two countries.
He said Russia contributes to the implementation of 20 joint projects in sectors such as microelectronics and mechanical engineering.
"I am sure that joint initiatives will bring practical results - they will help create new jobs and produce a wide range of advanced products using our own equipment and components, which is important for achieving independence from foreign decisions, as well as the stable operation of enterprises," Mishustin added.
He thanked Golovchenko for his attention to develop interregional relations between the two countries through his recent visits to Russian regions.
He said that cooperation within the Union State can also be useful for other platforms such as the Eurasian Economic Union and the Commonwealth of Independent States.
"The benefits are obvious - more effective control in the market, suppression of illegal import channels, and most importantly - protection of consumers from counterfeit and fakes and more favorable, transparent conditions for business," he said.
The Union State of Russia and Belarus is an integration process, aiming to unite the political, economic, military, customs, currency, legal, humanitarian, market, and cultural spaces of the two countries.​​​​​​​
2 months ago