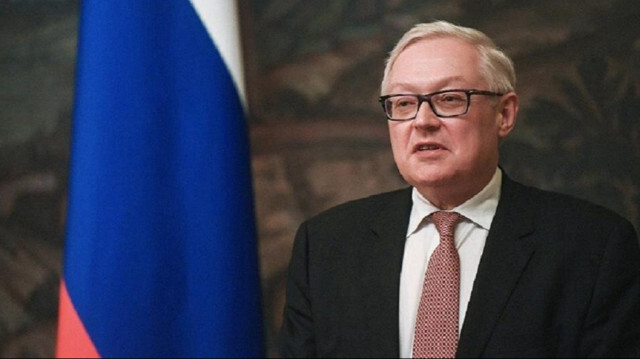 Russian deputy foreign minister Sergey Ryabkov
The Russian deputy foreign minister on Wednesday called the US refusal to provide Russia with data on the number of nuclear warheads and carriers a "gross violation" of the New START (Strategic Arms Reduction Treaty).
Speaking in an interview with the Russian RIA news agency, Sergey Ryabkov stressed that Washington did not suspend its participation in the treaty and so is obliged to follow its terms.
"The essential point of the general situation is that the US, unlike Russia, has not officially suspended the implementation of the treaty on its part. Accordingly, they are obliged to fully comply with its provisions.
"Therefore, their non-transfer of certain data to us expands the list of violations of the treaty by Washington, which -- the list -- has long contained very serious elements, including the arbitrary withdrawal of a significant amount of strategic arms," he said.
Ryabkov said the US, accusing Russia of the treaty violation, "follows its usual practice" of "shifting responsibility for the other side."
The diplomat recalled that in April, the US State Department has to present a report to the US Congress about the implementation of the arms control treaties.
"No matter what they include (in the report) and no matter what their representatives say, it does not change our unambiguous interpretation of what is happening," Ryabkov stressed, reiterating Russia's position.
In February, Russian President Vladimir Putin signed a law suspending Moscow's participation in the New START due to Washington's growing involvement in the Ukraine war.
Signed in 2010 and extended in 2021 for another five years, the treaty aims to control and reduce strategic nuclear forces used by the US and Russia.
Under the treaty, the sides may request information about up to five launches of missiles per year, should exchange information on the number of warheads and carriers twice a year -- in March and September -- and have the right to carry out up to 18 inspections per year.
While suspending the treaty, Moscow announced that the inspections would stop but pledged to continue the exchange of information with the US on launches and the number of warheads and carriers.
On Tuesday, State Department Principal Deputy Spokesperson Vedant Patel said the US will not provide semi-annual data to Moscow.
#
Russian Foreign Ministry
2 months ago