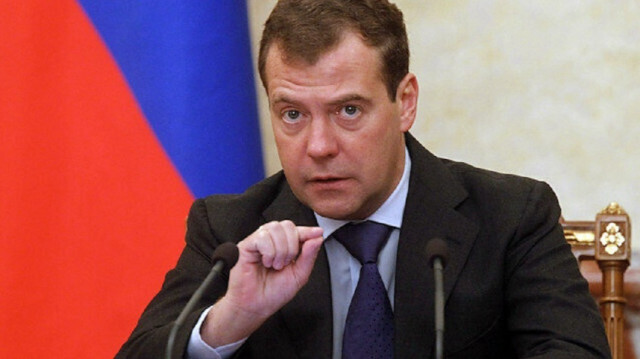 Dmitry Medvedev, former President and current Deputy Chairman of the Russia's Security Council.
Russia must boost the size of its military, according to Dmitry Medvedev, former president and current deputy chairman of the country's Security Council.
To be able to successfully defend itself, Moscow needs an army with a mix of both recruits and contract personnel, Medvedev said while responding to questions from users of Russian social network VK on Saturday.
"Our army must be bigger … at least 1.5 million people," he said.
Russia last year unveiled plans to beef up its armed forces to 1.5 million combat personnel from 1.15 million, and several top-level meetings have since been held on the issue.
Another topic Medvedev addressed was measures to prevent "foreign agents" from earning money in Russia, referring to people who he said are badmouthing the country after moving abroad.
"If you want to live there, live there. If you want to say nasty things about Russia, go ahead. But, then, you cannot earn money in Russia," said Medvedev, who has previously served as both president and prime minister.
Russian lawmakers have already proposed steps to cut off financial access for people who have left the country and condemn its actions against Ukraine.
2 months ago