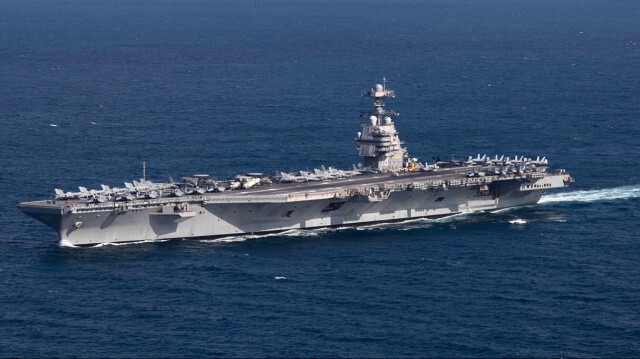 Russia questions goal of US aircraft carrier visit to Norway
The Russian Embassy in Norway on Thursday questioned the goal of the visit of the USS Gerald R. Ford aircraft carrier, the world's largest warship, to the Norwegian capital Oslo.
In a comment to the Norwegian media, the embassy press service called the visit "an unnecessary demonstration of force."
"There is no a single issue in the north that requires a military solution, not a single topic that requires external intervention.
"Despite the fact that Oslo recognizes that Russia does not pose a direct military threat to Norway, such demonstrations of force look illogical and harmful," it said.
The Norwegian army tweeted that the USS Gerald R. Ford arrived in Oslo on Wednesday, adding: "We look forward to cooperation and joint training." It also noted earlier that the arrival of the vessel allows Norway to develop relations with "the most important ally – the United States."
#
Russian Embassy to Norway
#
USS Gerald R Ford aircraft carrier
7 gün önce