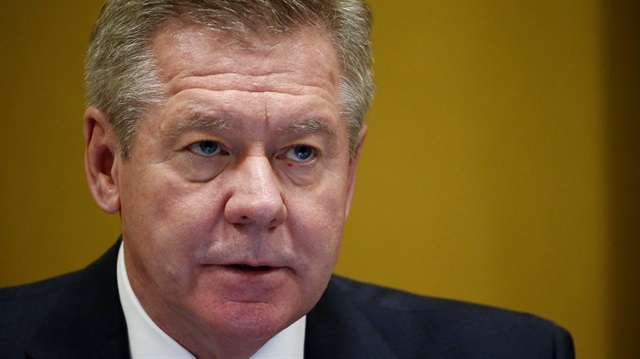 Russian Deputy Foreign Minister Gennady Gatilov said on Friday that a U.S. military strike the previous day against militia supported by the Syrian government was an unacceptable violation of Syria's sovereignty, Russian news agencies reported.
Gatilov, who was speaking in Geneva, was cited as saying that the U.S. strike would hamper efforts to find a political solution to the conflict there.
"Any military action leading to an escalation of the situation in Syria has an impact on the political process," agencies quoted him as saying. "It (Thursday's strike) is utterly unacceptable and a violation of Syria's sovereignty."
U.S. officials told Reuters that the U.S. military carried out the air strike on Thursday against militia supported by the Syrian government that posed a threat to U.S. and U.S.-backed Syrian fighters in the country's south.
A military source on the Syrian government side said on Friday that the air strike had hit "one of our military points", without elaborating, Syrian state TV reported.
The air strike late on Thursday killed several people and caused material damage, the source said, saying that this hampered efforts by the Syrian army and its allies to fight Islamic State.
Gatilov complained about what he said was a separate strike that had occurred on Wednesday May 17.
"Literally a day before this (Thursday's strike) a strike was carried out which resulted in a large number of civilian deaths, which is also unacceptable," Gatilov was cited as saying.
The United States has not spoken about any strikes carried out by the U.S.-led coalition on that date.