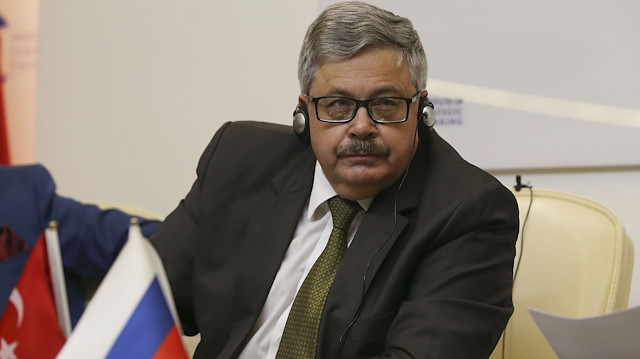 The Russian ambassador to Ankara on Monday said that bilateral ties had significantly improved in recent years.
"The bilateral relations of Turkey and Russia are about to reach its peak, our relations are on the rise," said Aleksey Yerhov, following a meeting with the governor of central Eskisehir province.
Underlining that Turkish President Recep Tayyip Erdogan and his Russian counterpart Vladimir Putin frequently gathered and held fruitful meetings, he added that both presidents had set a fine example to improve cooperation and collaboration.
Governor Ozdemir Cakacak said that Turkey-Russia relations dated back to centuries and both countries had deep cooperation both on the regional and international level.
He noted that this was visible in resolving the Syrian crisis, setting up the Akkuyu Nuclear Power Plant and TurkStream gas pipeline in Turkey, and the purchase of Russian S-400 missile system.