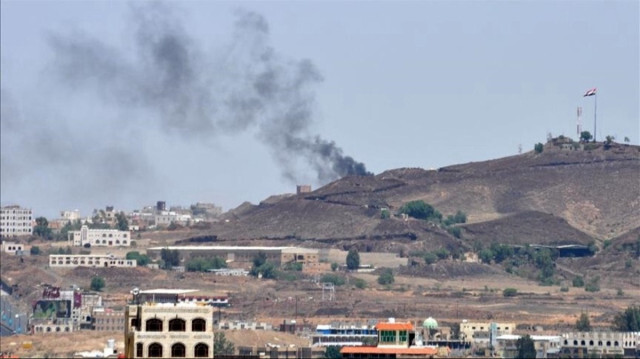 Saudi Arabia on Tuesday condemned a deadly Houthi attack on a Bahraini defense force of the Arab coalition.
On Monday, Bahrain's military command said a drone attack carried out by Yemen's Houthi rebel group killed one of its officers and a soldier along the border between Yemen and Saudi Arabia.
The Saudi Foreign Ministry expressed its "condemnation of the treacherous attack on the Kingdom of Bahrain's defense force stationed on the Kingdom's southern border, which resulted in the martyrdom of a number of its brave soldiers and the injury of others."
It offered condolences and called for "stopping the continued flow of weapons to the terrorist Houthi militia, preventing their export into Yemen, and ensuring that they do not violate United Nations resolutions."
The attack coincides with Saudi efforts to bring peace to Yemen, as a Houthi delegation left the capital Riyad on Sept. 19 after five-day peace talks with Saudi officials.
Yemen's civil war began in September 2014 when Houthi rebels captured much of the country, including the capital Sanaa. A military coalition led by Saudi Arabia entered the war in early 2015 to restore the Yemeni government to power.
The conflict has created one of the worst humanitarian crises in the world, with millions risking starvation.
Regional and UN efforts are taking place between the warring parties in Yemen with the hope of reaching a comprehensive political solution to the years-long crisis.
2 ay önce