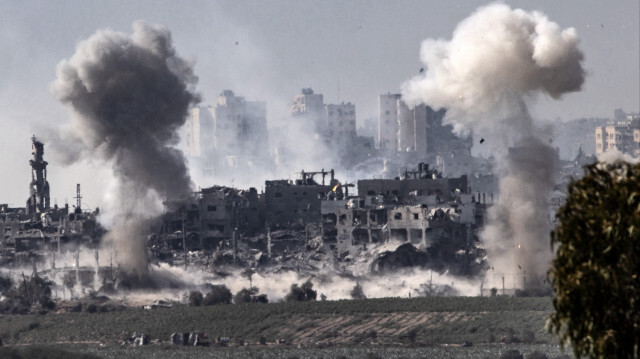 Saudi Arabia on Sunday strongly condemned "extremist statements" made by a Cabinet minister in the Israeli occupation government seemingly opening the door to the use of a nuclear bomb on the besieged Gaza Strip.
"The failure to immediately dismiss the minister from the government and merely suspending his membership reflects the utmost disregard for all human, ethical, religious, and legal standards by the Israeli government," said the Saudi Foreign Ministry, according to the official Saudi Press Agency.
Earlier, on Sunday, Heritage Minister Amichai Eliyahu said that "one of Israel's options in the war in Gaza is to drop a nuclear bomb on the strip," The Times of Israel reported.
In a radio interview, Eliyahu also "voiced his objection to allowing any humanitarian aid into Gaza."
After the remarks, Eliyahu was suspended from government meetings indefinitely, the premier's office said, adding that his statements "are not based in reality."
Israel and the Israeli army "are operating in accordance with the highest standards of international law to avoid harming innocents," the office said.
1 ay önce