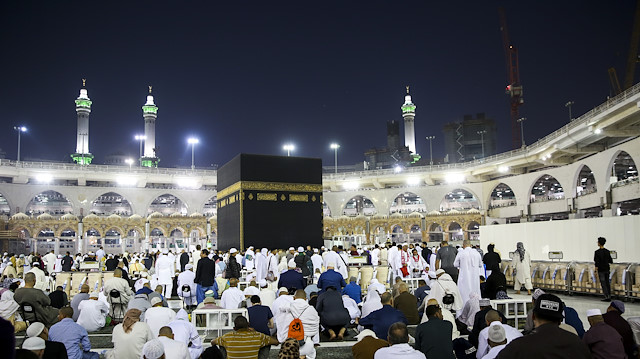 A Saudi ambassador on Tuesday denied reports of banning Palestinian citizens from performing Hajj or Umrah pilgrimages.
Saudi Arabia's Ambassador to Indonesia Osama bin Mohammed Abdullah Al Shuaib said that the reports -- by Israel and the U.K. -- were not true.
"The reports are wrong and cannot be trusted. It was made by Israel and the U.K. sides," Al Shuaib told reporters in capital Jakarta.
He called the reports by Middle East Eye's -- a London-based online news outlet -- "illogical" as the Palestinian population, which is only around 7 million people, unlikely to get a pilgrim quota of 3 million.
"It is illogical that 1 million Palestinians performed Hajj pilgrimage. With its 7 million population, it can only accept around 7,000 pilgrims," Al Shuaib explained.
Saudi government ensures that it gives the same quota to each country for Hajj, he added.
The ambassador also said Saudi Arabia appreciated the Indonesian government's support for the Palestinian cause.
"We will not let Palestinians stand alone. We will continue to provide financial assistance for the Palestinian people and the State of Palestine," Al Shuaib said.