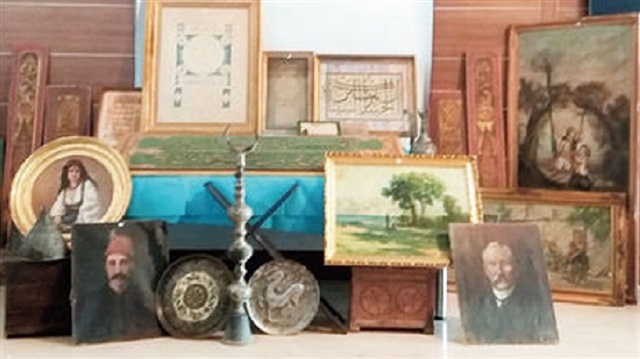 Dozens of historic artifacts, worth an estimated 20 million dollars, have been seized by Turkish police during an undercover sting on a residence in Ataşehir region of Turkish province of Istanbul.
The operation was held by the anti-smuggling and organized crime department of the Istanbul police office on a tipoff.
Posing as buyers, the policemen arranged a meeting so that they could seize the smugglers.
They were acting on a notice that the smugglers intended to sell artifacts to rich Arabs, according to the Turkish daily Habertürk newspaper.
During the operation police seized paintings, a reading desk and calligraphy plaques.
Eighteen of the total paintings seized were discovered to be by Nazmi Ziya Güran, a 20th century painter, and various Armenian and Greek painters after examination by the authorities.
The smuggling suspect was detained and taken to a police station.
7 yıl önce