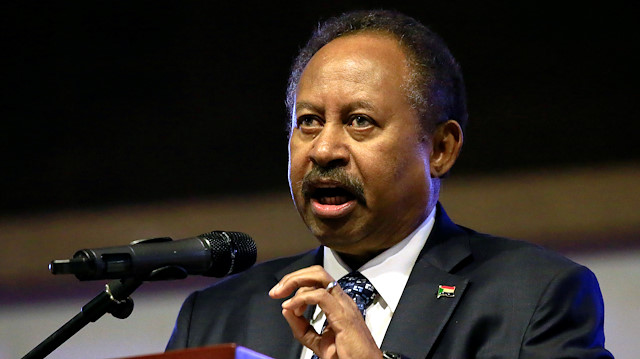 Sudan's Prime Minister Abdallah Hamdok on Wednesday announced the replacement of the military governors of its states by civilians.
Addressing a news conference in the capital Khartoum, Hamdok said that Abdul Fattah Alburhan, the head of the Sovereign Council, has approved the appointment of the 18 civilian rulers of the states in the country, including two women.
"We know that the figure of two women out of the 18 is not enough according to the constitution declaration, but we believe that we are going fine in the democratization of the country during this transitional period," he stated.
Hamdok further confirmed that his government is in talks with the International Criminal Court (ICC) regarding the prosecution of the ousted President Omer Al-Bashir and the other wanted former officials in the Darfur case.
He also said that his government will lift the subsidy on the fuel and change the rate of exchange.
Sudan is being ruled by a transitional government which will pave the way for a democratic set-up to rule the country.
Last year, mass protests by opposition activists forced the military to negotiate a power-sharing deal with civilians. The agreement was signed in July 2019.