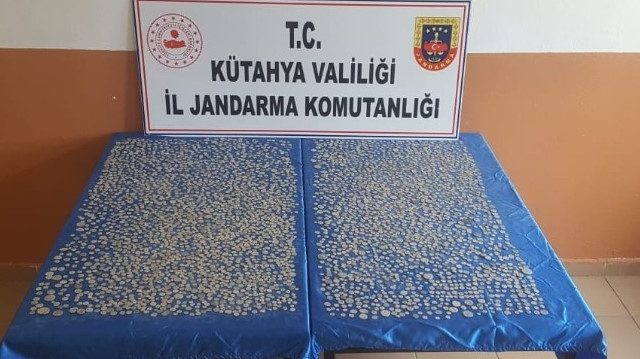 Suspected smugglers of ancient coins nabbed
The Turkish gendarmerie has recovered some 5,000 Roman- and Byzantine-era coins from alleged antiquities traffickers, according to security sources.
Acting on a tip, gendarmerie teams launched an operation at a gas station in Geven in the western Kutahya province to combat the smuggling of Turkey's historic treasures.
During the operation, two suspects were arrested while allegedly trying to sell the ancient coins, said the sources, who asked not to be named due to restrictions on speaking to the media.
5 yıl önce