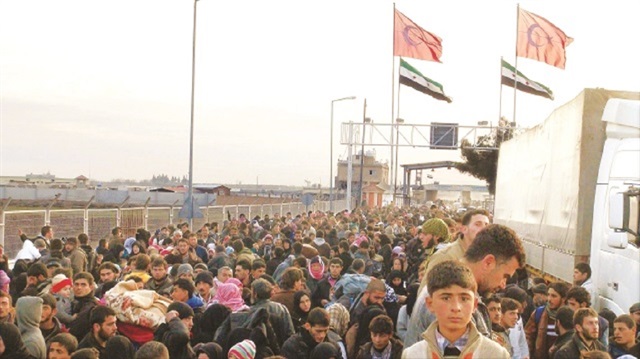 The Syrian army is advancing towards the Turkish border, step by step, with wide-range air support from Russian military as the Kurdish armed group PYD also continue attacking the moderate opposition's strongholds along the Turkey-Syria border line.
Mahmut Haci Hasan, commander of Al Baz Brigade, said the Russians attacked them with more than 80 T72 and T90 tanks and armored vehicles. He added that both Syrian army and Kurdish PYD are attacking opposition strongholds near the Turkish border to control the area.
Regime forces have already taken control of Nubul and Zehra towns of northern Aleppo, cutting the Turkey-Aleppo corridor, which has been used for humanitarian aid supplies to the city.
Hasan said the PYD and Assad regime are in cooperation and launching simultaneous attacks on opposition targets from all sides.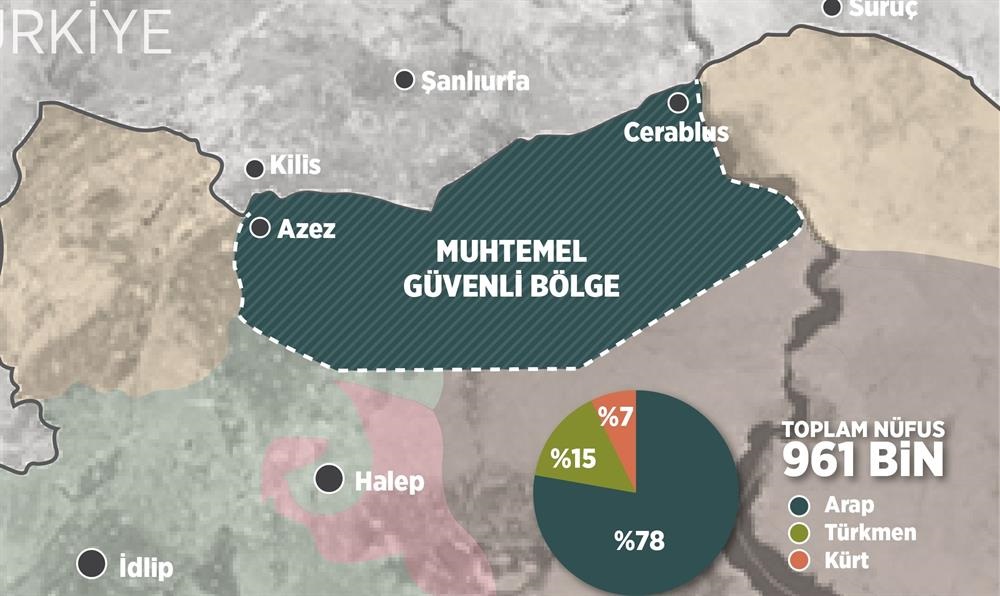 The aim is to control the area between Azaz and Jarabulus, one of the most important and strategic points for Turkey's security and safety. Turkey announced the Azaz-Jarabulus line as the red line for Ankara and warned they would target any armed faction who tried to cross it.
Assad's forces are advancing from Aleppo and Latakia, while PYD forces are launching an operation to take control of the area from both east and west.
After seizing Dercimeyl village the PYD terrorists are advancing to Jarabulus from Afrin. According to sources from the ground, a senior Russian official held two separate meetings with PYD representatives in Kamishli and Afrin towns of northern Syria and they agree to fight together to besiege border cities.
According to the agreement, Russia will provide weapon support to PYD as well as air support to the group for advancing the area. Civilians will be forcibly displaced and then PYD-regime forces will launch a joint ground operation to capture the 110-kilometer-long Mare line, a red line declared by Turkey.
On the other hand, regime forces and Shia militias also launched a ground operation in area between Aleppo and Başköy. The Russian military dropped at least 172 bombs in the area on February 3 alone.
Turkish Prime Minister Ahmet Davutoğlu said Thursday at the London fund-raising conference for Syrians that a fresh influx of nearly 200,000 Syrians is headed for the Turkish border due to Russian airstrikes.