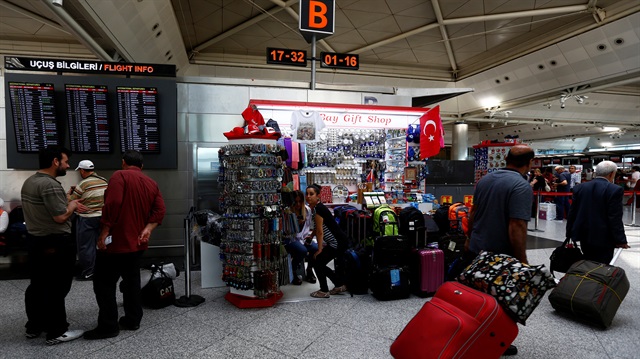 The death toll of the Istanbul airport attack has risen to 41, while the injured toll stands at 239, Istanbul Governor's office said on Wednesday.
"It was determined that 41 people lost their lives. Thirty- sevenof those killed have been identified, 10 of them foreign nationals, while 3 were found to be dual citizens," the statement said.
It said that five Saudis, 2 Iraqis, 1 Iranian and 1 Ukrainian citizen were among the dead.
Among the wounded, 109 were treated and released from hospitals, the statement read.
Turkey's largest airport was devastated on Tuesday evening when a group of terrorists opened fire and blew themselves up in three separate attacks at the entrance, exit and the parking lot of Atatürk airport's international terminal.
Earlier, Prime Minister Binali Yıldırım said Wednesday that three suicide bombers were also killed in the attack at Istanbul's Ataturk International Airport Tuesday night.
According to Yıldırım, airport operations resumed Wednesday morning.
"Our airport has been reopened to flights as of 2:20 am [2320GMT] and air traffic has returned to normal," he said.
The prime minister added that police investigations into the incident were ongoing.