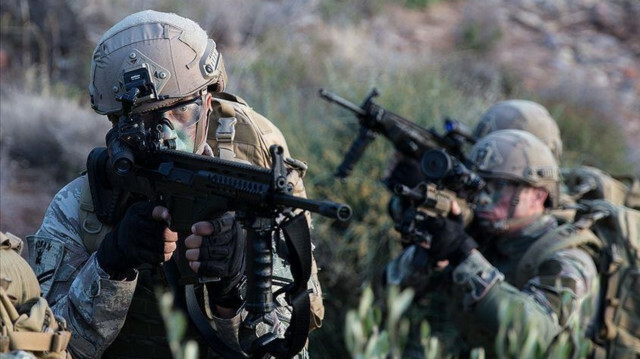 Turkish security forces "neutralized" a terrorist in eastern Hakkari province as part of Eren-14 operations, the Interior Ministry announced on Friday.
In a statement, it said the action against the "separatist terrorist" was taken in Hakkari countryside with the support of air force and drones.
Counter-terrorism operations in the region are still underway, the ministry added.
While the terror group was not specified, the PKK is known to be active in the region.
In its more than 35-year terror campaign against Turkey, the PKK – listed as a terrorist organization by Turkey, the US, and EU – has been responsible for the deaths of at least 40,000 people, including women, children and infants.