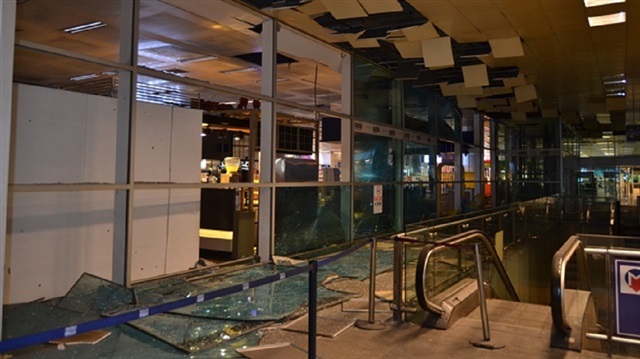 Chief Public Prosecution has started an investigation over the triple suicide bombing that hit Istanbul's Atatürk Airport on June 28, killing at least 41 people and wounding dozens more.

The suicide bombers have not been identified, yet some initial findings indicate they may be foreign nationals, according to information received from Bakırköy Chief Public Prosecution.

The prosecution sources also disclosed that the upper bodies of the suicide bombers were completely disfigured, which will make identification harder.

In the investigation, the authorities will examine airport records to find out if the attackers made any discoveries before the incident.

At least 41 people were killed and 239 others injured after suicide bombings and gunfire struck Istanbul's international Ataturk airport late Tuesday.

The reports, citing the Justice Ministry's statement, said that three assailants opened fire on police and civilians near an entry point to the international terminal and blew themselves up after police fired on them.

Istanbul governor Vasip Şahin said bombers struck different points of the airport. Reports said one of the assailants detonated himself at the arrival terminal, while another detonated himself at the departure terminal.

The third bomber blew himself up at the entrance of the VIP hall.