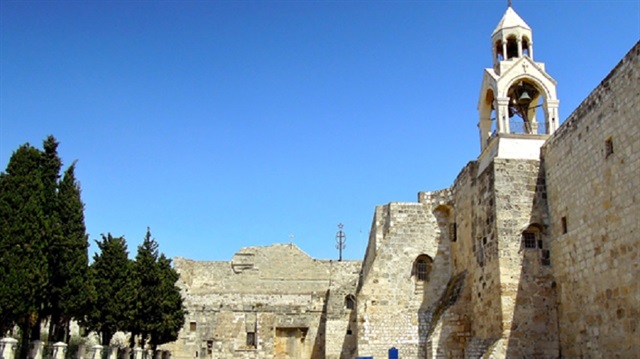 Turkish Cooperation and Development Agency (TIKA) become one of the contributors for the restoration project of Church of Nativity in Palestine.

"The Presidential Committee and People of Palestine are grateful for the Generous donations received from all over the world towards the fulfillment of the restoration program goals and would like to recognize the vital role played by these donation to kick off the start of the work and the crucial progress achieved so far," the restoration commitee stated in its webpage.

It is also listed the 24 contributors of the Project, including TIKA, Palestinian Commercial Bank, and Republic of Hungary.

The church was distorted by Israeli in 2002 during the siege on the Church of the Nativity.

Approximately 200 Palestinians trapped between advancing Israeli forces in the center of Bethlehem, mostly civilians took refuge in the Church of the Nativity and Israeli forces surrounded the church.

The siege ultimately lasted for 39 days, from 2 April until 10 May 2002. During the siege, 7 Palestinians were killed and around 40 were injured by Israeli snipers.

The site of the Church of the Nativity is a World Heritage Site, and was the first to be listed under Palestine by the United Nations Educational, Scientific and Cultural Organization (UNESCO). The site is also on UNESCO's List of World Heritage Sites in Danger.