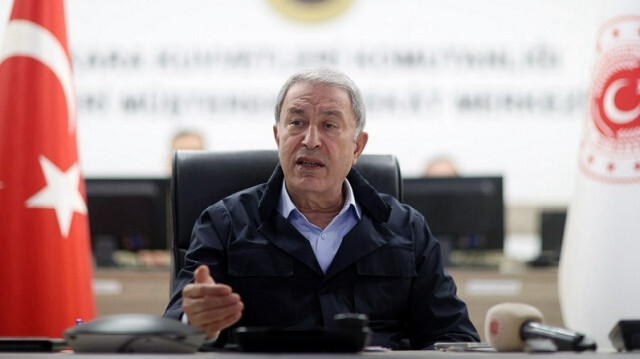 Türkiye's National Defense Minister Hulusi Akar
Time is "running out" to extend the landmark Black Sea grain corridor deal, Türkiye's National Defense Minister Hulusi Akar warned on Friday.
Ankara is engaged in talks with both Russia and Ukraine to continue the agreement with conditions similar to the initial ones, Akar said during a visit to the flood-hit southeastern province of Sanliurfa.
He also reiterated Türkiye's wish for an end to the conflict and bloodshed, adding that President Recep Tayyip Erdogan and other ministers are making efforts to achieve a solution as soon as possible.
Türkiye, the UN, Russia, and Ukraine signed a deal in Istanbul last July to resume grain exports from three Ukrainian Black Sea ports, which were halted after the Ukraine war began in February.
The deal, extended for 120 days in November, will expire on Saturday.
قبل٪ s