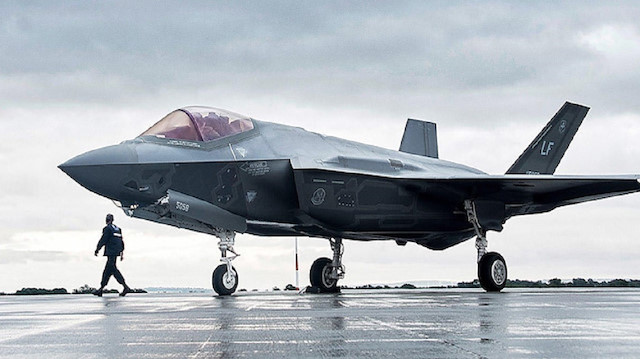 U.S. President Donald Trump signed a bill late last week that blocks the sale of F-35 fighter jets to Turkey in retaliation against Ankara moving forward with the purchase of Russian-made S-400 missile defense system.
The transfer, originally planned for March of this year, will not proceed until U.S. Secretary of State Mike Pompeo and Secretary of Defense Patrick M. Shanahan provide an update to Congress regarding Turkey's S-400 purchase.
Ankara was planning to acquire 100 F-35 fighter jets in the coming years.
The transfer will be blocked until November of this year, citing "threats" due to Turkey's purchase of the S-400s.
Turkey took delivery of its first two F-35 fighter jets in June of 2018 at a ceremony in Fort Worth, Texas.
The U.S. was set to deliver two more F-35 fighter jets to Turkey in 2019, the military head of the F-35 program said last year.
Turkey has been in the F-35 program since 1999. The Turkish defense industry has taken an active role in their production, including Alp Aviation, AYESAS, Kale Aviation, Kale Pratt & Whitney and Turkish Aerospace Industries making parts for the first F-35 fighter jet.
The Russian-made S-400 missile system will be made ready in October, President of Turkey's Defense Industry said last week.
"The delivery will begin in July 2019, and the system will be activated around October," İsmail Demir said in an interview to Turkish broadcaster NTV.
The S-400 is Russia's most advanced long-range anti-aircraft missile system, with the ability to carry three types of missiles capable of destroying targets, including ballistic and cruise missiles.
Washington, however, has expressed reluctance to accept Turkey's purchase of the S-400 system, saying the system might obtain confidential information on the fighter jets, including their detection range and operation mode.