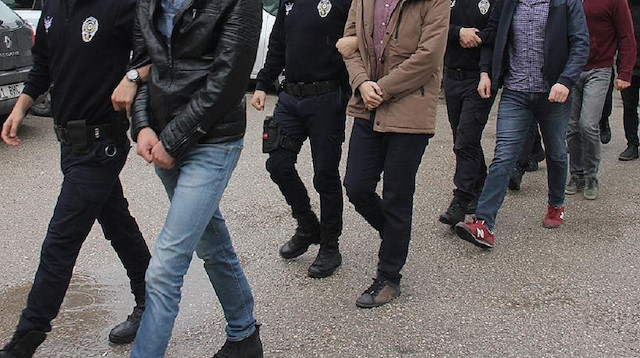 Turkish police arrested five foreign national suspects who were allegedly planning terrorist attacks around the time of New Year's celebrations on behalf of Daesh/ISIS, according to security sources on Tuesday.
The anti-terror police units along with the special forces during early morning hours conducted raids at the addresses of suspects in the capital Ankara, said the source who spoke on condition of anonymity due to restrictions on speaking to the media.
Each one of the suspects was allegedly planning a separate terror attack during the celebrations, it added.
It was identified that the suspects were linked to Daesh/ISIS terrorist organization members in the conflict zones in Syria and Iraq.
The sources also said the operation was ongoing and the number of detentions could rise.
Turkey recognized Daesh/ISIS as a terrorist organization in 2013.
Since then, the country has been attacked by Daesh/ISIS terrorists numerous times, including 10 suicide bombings, seven bombings and four armed attacks which killed 315 people and injured hundreds.
In response, Turkey has launched military and police operations inside the country and abroad.