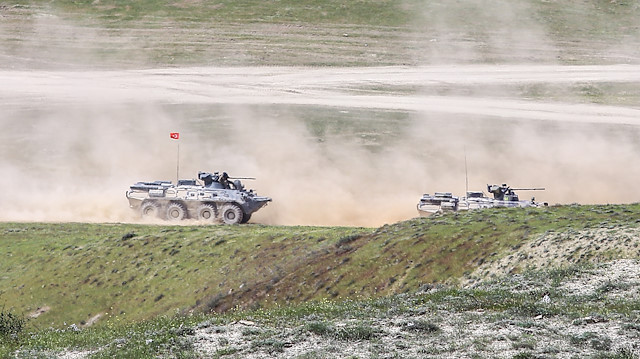 Joint military exercise of Turkey and Azarbaijan
Turkey and Azerbaijan conducted a joint military exercise called ''Mustafa Kemal Atatürk 2019' in Baku, Azerbaijani local media reported on Friday.
The drills, which started on May 1, are held in accordance with the agreement on military cooperation between the two countries, the Azerbaijani Defense Ministry said in a written statement.
The tactical live-fire exercises aim to improve coordination between the two armed forces, by preparing joint headquarters plans, increasing the level of combat readiness of military personnel and developing their skills in conducting joint operations, according to the statement.
The military exercise will end on Friday and is being carried out with troops, armored vehicles, artillery batteries, mortars, combat and transport helicopters , air defense units and anti-aircraft missile units .
4 yıl önce