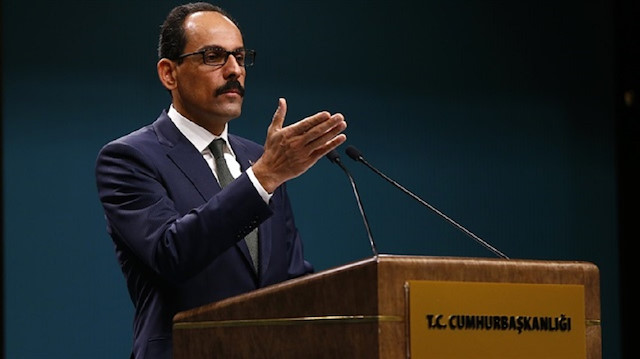 Turkey considers every support given to the PYD and YPG as a direct or indirect support to the terror group PKK, the country's presidential aide said on Wednesday.
Speaking following a cabinet meeting at the Presidential Complex, Ibrahim Kalın said Turkey would never allow a terrorist group's structuring in the east of Euphrates River.
Commenting on the U.S. relations with the PYD/YPG, Kalin said: "Turkey's main expectation from the U.S., which is our NATO ally and strategic partner, is to end its all engagements with PYD/YPG, Syrian branch of PKK terror group."
In its more than 30-year terror campaign against Turkey, the PKK -- listed as a terrorist organization by Turkey, the U.S. and the EU -- has been responsible for the death of some 40,000 people, including those of women and children. The YPG is its Syrian branch.