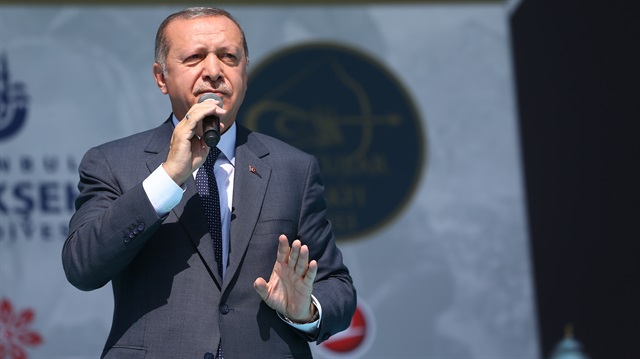 The key historical victory of the Battle of Manzikert was commemorated by Turkey on Saturday.
In 1071 the Seljuk Turks defeated the Byzantine army, opening up Anatolia for Turkish rule. After the Byzantine army was destroyed the Seljuks went on to capture Anatolia from the Byzantine Empire.
Commemorations were held across the country to mark the pivotal victory.
Turkish President Recep Tayyip Erdoğan addressed mass crowds that gathered at the 1071 Victory Square in Turkey's eastern Muş province.
"The Manzikert victory awarded us with a future. Approximately two centuries after this victory, the seeds of the Ottoman Empire started to spread across Anatolia and then across the globe," said Erdoğan.
"The Manzikert victory for a long time was unacknowledged. The Battle of Manzikert is the most concrete manifestation of unity and pluralism in Anatolia. As 80 million people, we stand as one. One flag. Our flag is the color of the martyr's blood, our crescent is a symbol of our independence, and our star is the martyr himself," he added.
The president commented on terrorist organizations Turkey is waging a fight against.
"Daesh, PKK and other terrorist organizations are merely pawns. Our fight is not just against them, but also against those who are using them. Turkey is now standing tall," said Erdoğan.
The commemoration ceremony at the 1071 Victory Square was attended by President Erdoğan, Chief of Staff Hulusi Akar, Foreign Minister Mevlüt Çavuşoğlu and Interior Minister Süleyman Soylu, as well as provincial governors and mayors, deputies, nonprofit organization chairmen, heads of public institutions and tens of thousands of citizens.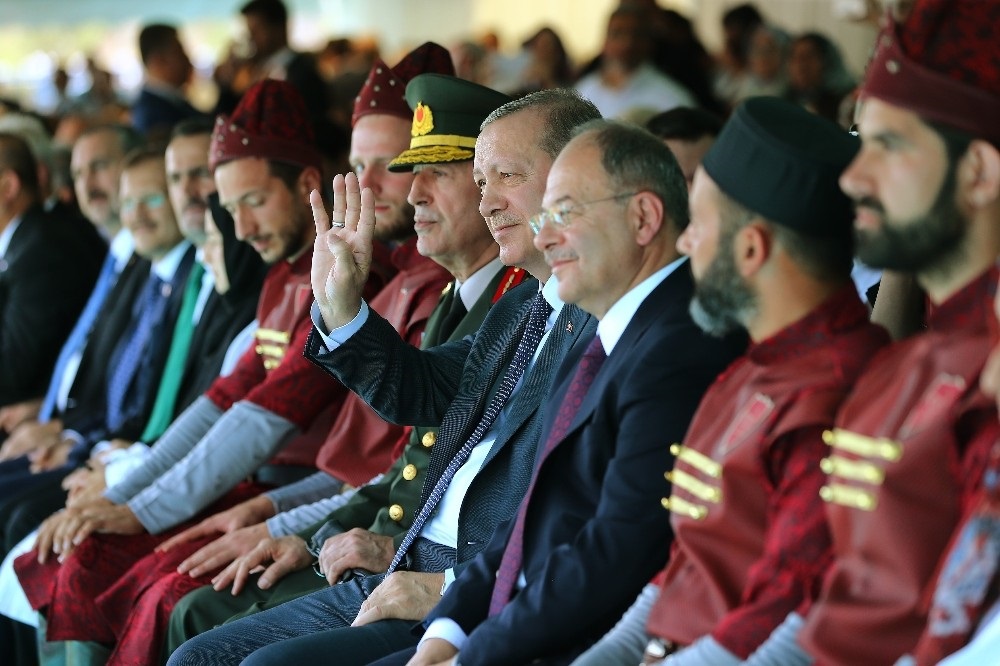 6 years ago