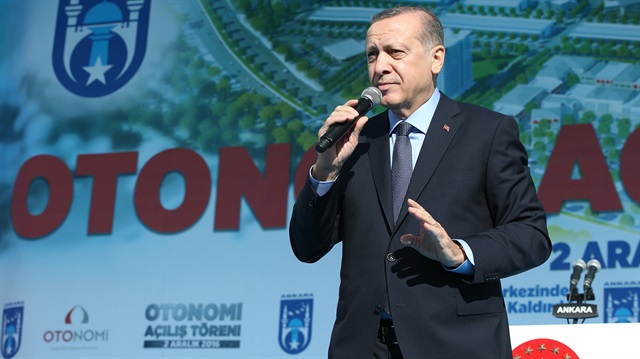 Turkey slammed Friday the Greek defense minister's recent remarks targeted at President Recep Tayyip Erdogan, calling on Panos Kammenos to act in a manner "befitting the dignity of his position."

"If Erdogan wants to annul Lausanne, then we will go back to Sevres," Kammenos said Thursday, referring to the 1920 Treaty of Sevres after World War I, which was signed by the Ottoman Empire only to be rejected by the Republic of Turkey, which later signed the 1923 Treaty of Lausanne, the final treaty concluding WWI.

Kammenos' remarks came in response to Erdogan, who said late September that Lausanne was indeed not a "victory" but a "defeat," and Ankara had left the Aegean islands to Greeks as part of the treaty.

The Turkish Foreign Ministry issued a statement Friday saying the Greek minister's attitude was harming the efforts to promote cooperation between the two countries, and invited Kammenos to "refrain" from making similar statements in the future.

Greek Prime Minister Alexis Tsipras had also reacted to Erdogan, saying that questioning the Treaty of Lausanne -- which established today's boundaries between the two countries -- was threatening bilateral relations.

The Greek Foreign Ministry also made an announcement Thursday, responding to Turkish Foreign Minister Mevlut Cavusoglu's comments the same day regarding the Aegean islands, saying that "the Imia islet is Turkish territory" and both de jure and de facto status of the islands had remained the same during the term of the ruling Justice and Development (AK) Party.

The Greek statement said the sovereignty of Greece over its Aegean islands, including the Imia islet, "is unquestionable and guaranteed by international law."


"Irresponsible reports to the contrary are challenging because the status of the islands and islets of the Aegean is clearly determined by a number of International Agreements in the last century.


"Whoever ignores this international legal reality does not contribute to the strengthening of good neighborly relations, and undermines them instead," it added.