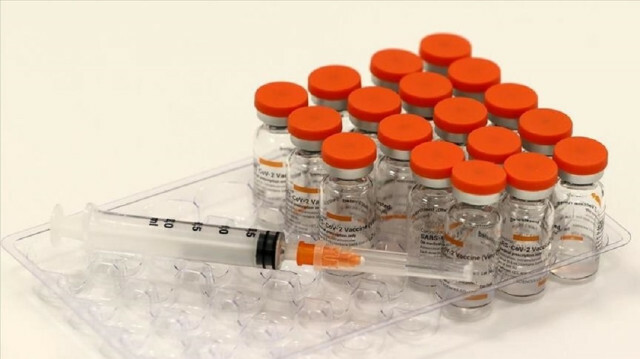 Montenegro on Wednesday received 100,000 doses of the COVID-19 vaccine from Turkey.
Turkey's donation of the vaccine, developed by Chinese firm Sinovac, was received by Montenegro's Health Minister Jelena Borovinic Bojovic.
Bojovic thanked Turkey for the valuable donation which was agreed upon during a recent visit by a delegation from the Montenegrin Health Ministry to Turkey.
"Today, a valuable and large donation arrived at the Podgorica airport. This donation is the result of traditionally good and friendly relations between the two countries, as well as a great degree of solidarity and built bridges that exist between our countries. I am sure that these vaccines will save a large number of lives of Montenegrin citizens," said Bojovic.
Turkey's Ambassador in Podgorica Songul Ozan said that Turkey views Montenegro as a friend and an ally.
"We believe that we will win the pandemic only if we cooperate, if we show solidarity, if we help each other. We hope that this donation will help your campaign to immunize as many people as possible," said Ozan.
Turkey has provided medical assistance and vaccine donations to the countries of Western Balkans since the start of the pandemic.