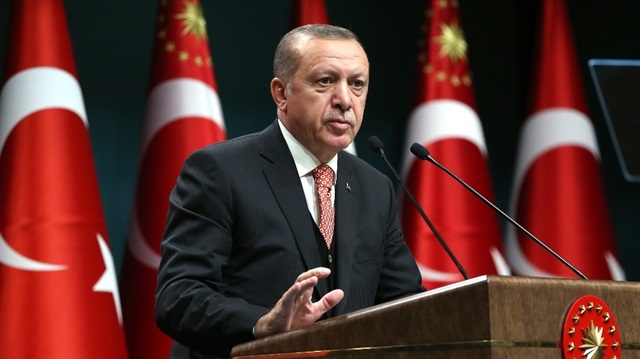 President Recep Tayyip Erdogan recieved young Turkish citizens for the Youth and Sports Day at the Presidential Complex on Friday.
"On this day, I would like to express that I am delighted to meet you young people. When I look at you, I think especially of my own youth," the president said.
"We would not be where we are today if we did not have such ideals at that age. No work done during the period of youth goes to waste."
Erdoğan also commented on Turkey's struggle against terrorism, and commended the Turkish security forces for their counterterrorism efforts.
"Despite the fact that our country is under attack by the world's bloodiest terrorist organizations, investments have continued," he said.
"Our great, strong and heroic struggle continues against terrorist organizations. Our planes and helicopters have destroyed close to 60 terrorist shelters. Our commandos have cleared out the terrorists."
The president spoke about the Fetullah Terrorist Organization (FETÖ) in his address to the Turkish youth.
"We shut down preparatory schools and clamped down on the education mafia. FETÖ's first attack came from here."
FETÖ terrorists are led by U.S.-based Fetullah Gülen, who orchestrated Turkey's July 15 coup attempt and is the mastermind behind a long-running campaign to overthrow the state through the infiltration of Turkish institutions, particularly the military, police and judiciary.
Since the failed coup, operations have been ongoing in the military, police and judiciary as well as in state institutions across the country to arrest suspects with alleged links to FETÖ.
The terrorist group is also known for its network comprised of hundreds of schools around the world.