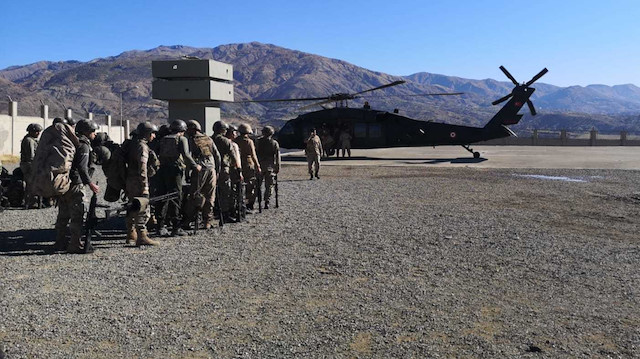 Turkey has launched an anti-terror operation dubbed Kıran-5 (breaker) against the PKK terror group in the country's eastern part, the interior ministry said on Friday.
Some 179 units comprising 2,625 personnel are taking part in the Operation Kıran-5 in the countryside of Diyarbakır, Bingöl and Muş provinces, the statement said.
Over 400 PKK terrorists were "neutralized" in northern Iraq over the past four months, according to the ministry.
Turkish authorities often use the word "neutralized" to imply the terrorists in question surrendered or were killed or captured.
In its more than 30-year terror campaign against Turkey, the PKK -- listed as a terrorist organization by Turkey, the U.S. and the EU -- has been responsible for the deaths of 40,000 people, including women, children and infants.