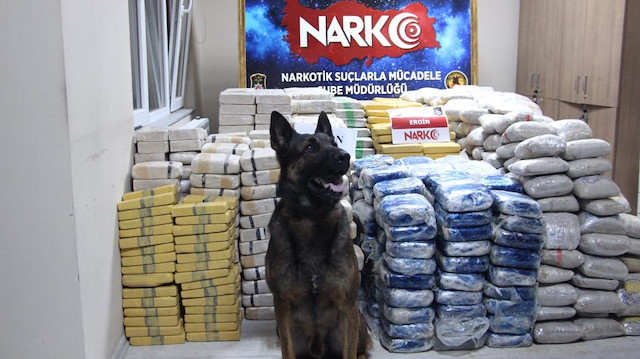 Turkey's interior minister said on Thursday that Wednesday's heroin bust of over 1 ton was the largest in Turkish history.
"We have witnessed the largest seizure in Turkish history yesterday. The Erzincan Police Department units have seized a total of 1.27 tons of heroin," Süleyman Soylu said while speaking at an international drug conference in the Mediterranean city of Antalya.
Turkish forces seized the heroin in anti-narcotic operations in the eastern province of Erzincan.
The confiscation came during a search on the back of a truck after it was stopped at a security checkpoint -- set up upon intelligence reports, he said.
Soylu also rebuked the international support given to the Kurdistan Workers' Party (PKK) terror organization after underlining an overt link between the terror group and drugs.
"We cannot explain with 21st century civilization norms how the PKK terror organization is still receiving weapons, logistic support and legal protection," he said.
According to a police data, Turkish security forces have caught a total of 17.3 tons of heroin in 2018, arresting more than 1,500 suspects.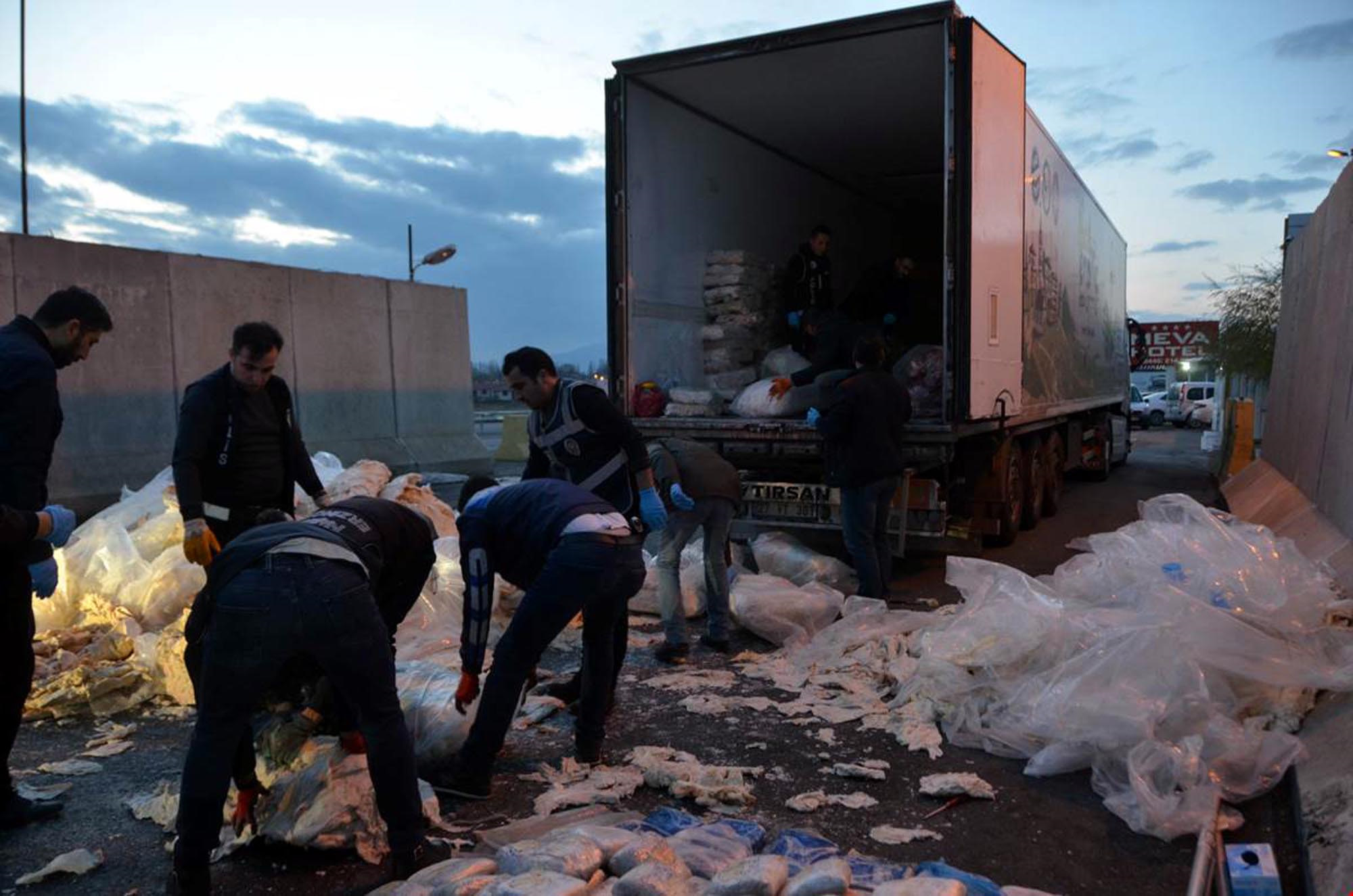 Underlining the PKK's active role in drug trafficking -- as well as that of its "renamed" version, the YPG -- Soylu accused Europe and the U.S. of failing to take a hard stance against the terror group despite its criminal activities and denying Ankara's extradition requests for most wanted terrorists.
"If we want a world without terror, we must first have a world without drugs," Soylu said.
The PKK is listed as a terrorist organization by Turkey, the European Union and the United States. The PKK has been conducting armed violence in the southeastern part of Turkey since 1984. More than 40,000 people, mostly civilians, have killed in the three-decade long conflict.