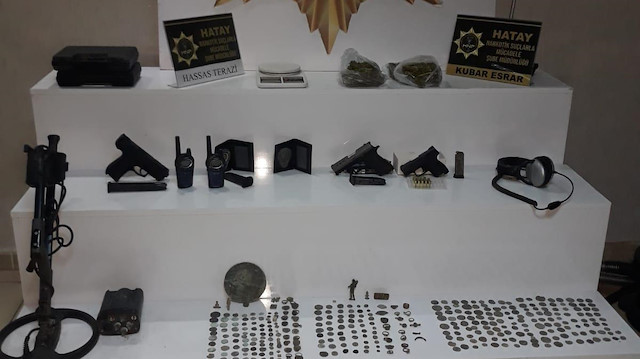 Police on Thursday arrested one suspect during an operation against smugglers of historical artifacts, seizing many objects in southern Turkey, according to security sources.
Acting on a tip-off, the police conducted the raid in the Antakya district of Hatay province, said the sources, who asked not to be named due to restrictions on speaking to the media.
A total of 282 coins, 41 rings, arrow and pendant, 18 stone objects, four seals, and two broken rings were confiscated during the operation.
Later, the seized artifacts were handed over to the Hatay Archeology Museum for examination.
*Writing by Seda Sevencan