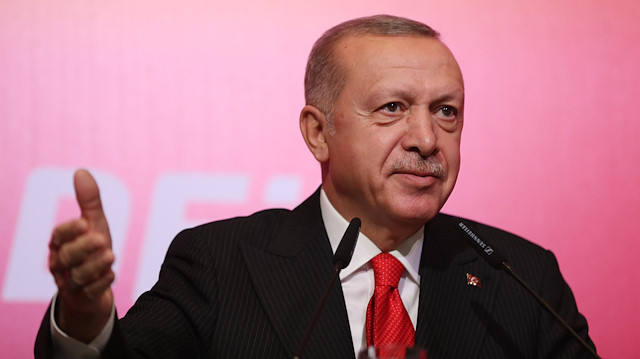 Turkey's president said late Tuesday that despite pressure to halt its anti-terror operation in northern Syria, Turkey is not worried about sanctions as the government is determined to eliminate the terror corridor near its borders.
Speaking on his way home from a Turkic Council summit in Baku, Azerbaijan, Recep Tayyip Erdoğan touched on a range of subjects such as Turkey's ongoing anti-terror operation in northern Syria, the YPG/PKK terror group's mortar attacks on Turkish border provinces, and upcoming meetings with U.S. officials.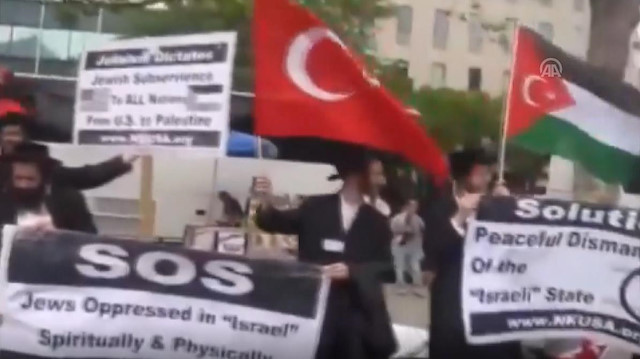 "They pressure us to halt the operation and announce sanctions," he said, referring to Western countries.
"Our goal is clear. We're not worried about any sanctions," Erdoğan asserted, adding the YPG/PKK is losing ground as Operation Peace Spring continues to gain ground.
He stressed that the U.S. urged Turkey to declare a cease-fire so it could act as a mediator between the conflicting parties, but he rejected the offer, as Turkey would not "sit down at a table with terrorist groups."
Erdoğan went on to say that U.S. mediation between Turkey and the YPG/PKK terror group would make no sense in terms of foreign policy or the laws of war.
Stressing that Turkey will press its operation until the area is cleared of terror elements, he said the territory would be given back to its true owners -- Syrians -- once the operation concludes.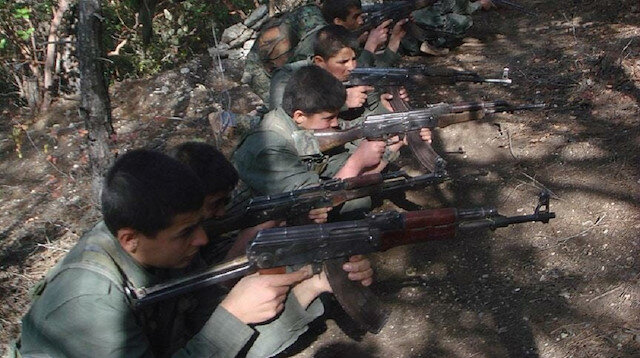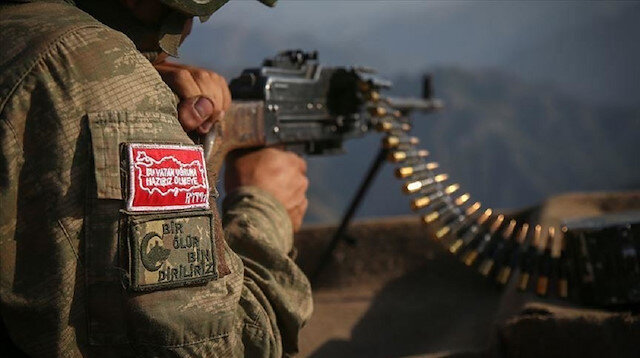 "We're on day seven of Operation Peace Spring. It's continuing successfully as planned. We secured Ayn al-Arab on day four and Tal Abyad on day five by purging terrorists. Today, we reached 32 kilometers in. We have control over the M4 highway," he said.
The president said a total of 611 terrorists had been neutralized so far, with 556 of them killed, while the Turkish army has had four martyrs and the Syrian National Army (SNA) 32.
He stressed that the U.S., Russia, the European Union, and NATO were briefed on Turkey's actions and goals for the operation, adding that its success went beyond foreign countries' expectations as it secured a significant portion of northern Syria within a week.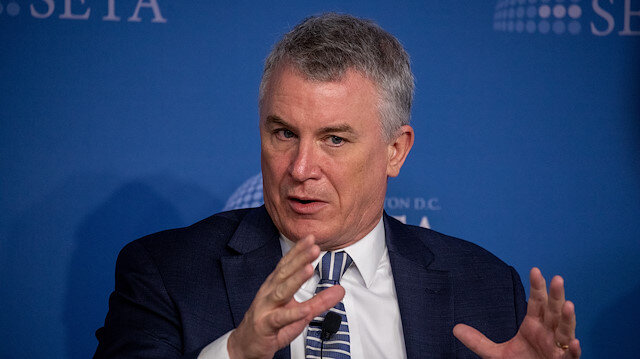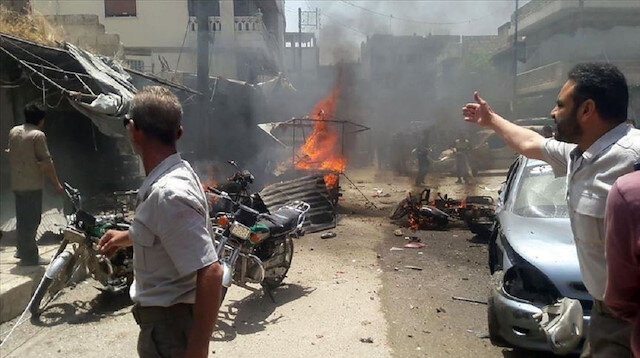 Clear goal
"Our goal is clear: cleaning our borders of any terror elements and ensuring the safe return of the refugees…The operation will continue until the goals are achieved," he added.
Erdoğan said the Turkish Armed Forces takes great care not to harm civilians, unlike the anti-Daesh coalition and the YPG/PKK's operations in Mosul, Iraq as well as Raqqa and Deir ez-Zor in Syria, where thousands of civilians were killed.
"Unfortunately, the Western countries always ignored [civilian losses] and never talked about these. Now they're trying to pressure us. Our operation is and has been against terror groups," he said.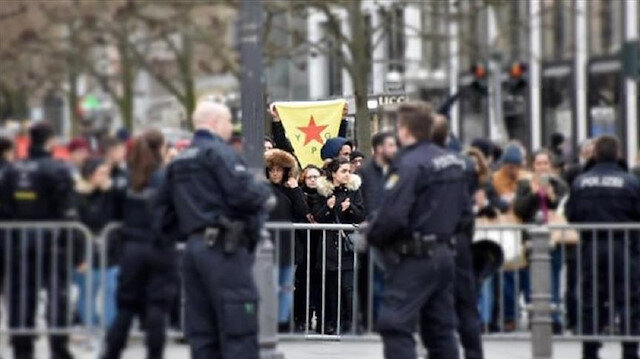 While Turkey takes great care to protect civilians, the YPG/PKK terror group pursues a completely opposite policy as it has targeted southern Turkish provinces with some 700 mortar rounds that killed 18 civilians, including an infant, according to Erdoğan.
On claims that the operation was against the Kurdish population and targeted civilians, and would undermine the fight against Daesh terrorists and pave the way for destabilization, Erdoğan called these baseless arguments meant to protect YPG/PKK terrorists.
"Our goal is clear: it is to make terrorists leave the 32-km-long territory, and have the line from the Euphrates River to the Iraqi border secured by us."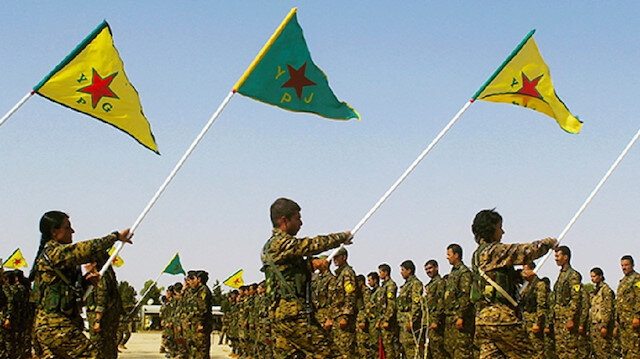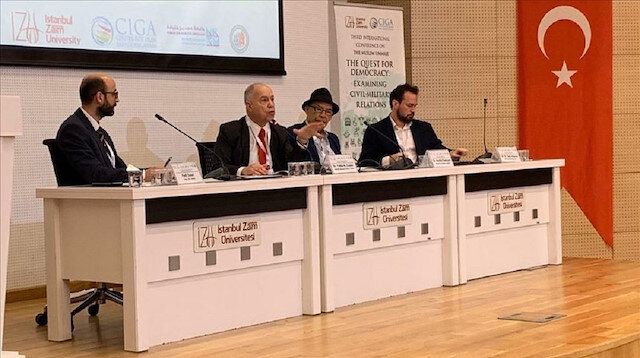 Foreign leaders' positions
On EU countries' responses to the operation, Erdoğan said, "Except for Hungary, negative reactions have come from other EU countries. … They always surprise us. What they're saying is unclear."
Germany has a coalition government, Erdoğan pointed out, so Chancellor Angela Merkel is passing the buck on responding to the operation.
Pushing back at France's failure to recognize the Turkish Cypriot state, Erdoğan said: "French President Emmanuel Macron asked me [during a phone call], 'What do you say to the Turkish Cypriot president's remarks on the operation?' I answered: 'How long have you known the TRNC [Turkish Republic of Northern Cyprus]?'"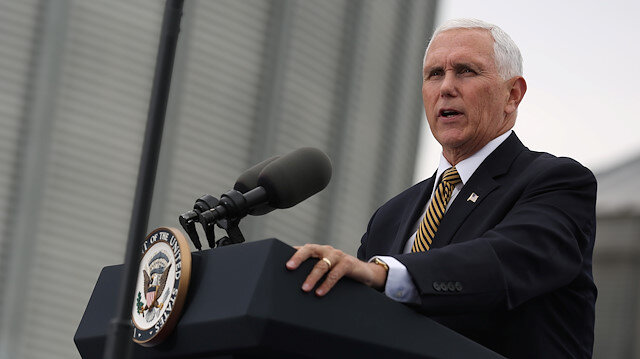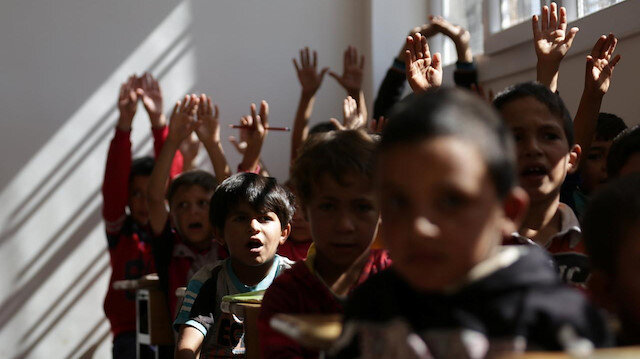 Mentioning his recent phone calls with British Prime Minister Boris Johnson and U.S. President Donald Trump, Erdoğan said:
"Yesterday, I told Trump, 'Sometimes you get very angry at the media. You're under their influence and pressure. Don't mind it, you're a strong leader. This doesn't suit strong leaders'."
Erdoğan added: "I will hold talks with [Iranian President Hassan] Rouhani. When everyone across the world had forsaken Iran, I stood by them. The U.S. was again against them. … I will remind Rouhani about this."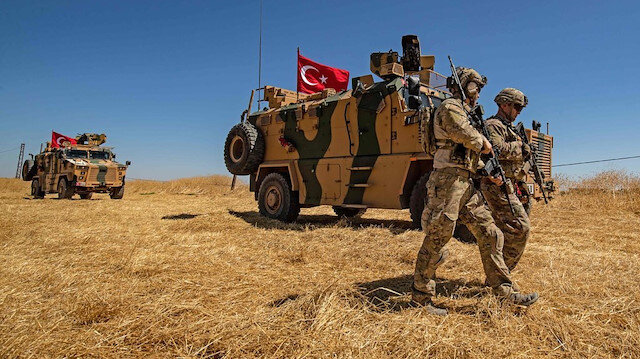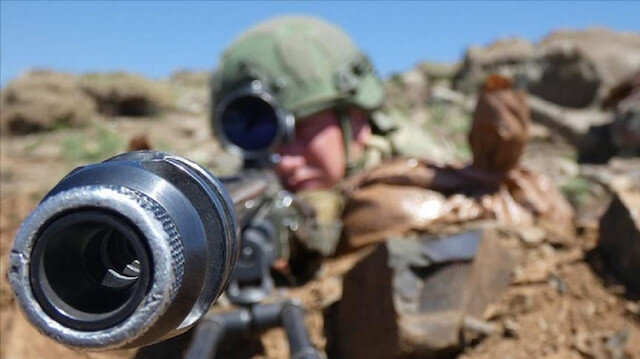 Manbij and Syrian regime
Erdoğan said the Bashar al-Assad regime's entrance into the Manbij province was not really negative for him, as the territory actually falls under Syrian sovereignty.
But he added that the area must be rid of YPG/PKK terrorists and the local population is mostly made up of Arabs, and some of the Arab tribes urged Turkey to "save them."
One Turkish soldier lost his life in Manbij following regime attacks, he said, and the Turkish army responded with heavy artillery fire that "made the regime pay."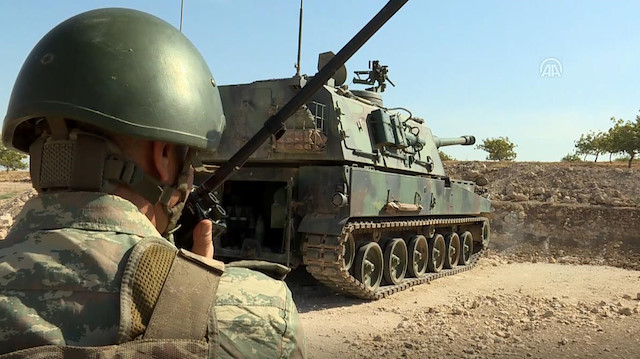 Ayn al-Arab and Turkish operation
Erdoğan accused the U.S.' Obama administration of not being sincere in its policy in Ayn al-Arab, also known as Kobani.
After 2014 Turkey welcomed some 300,000 irregular Kurdish migrants who fled their homes due to Daesh terrorism but Western media outlets never mentioned this and painted Turkey as murderers of the Kurdish people, he stressed.
He added that Trump urged Turkey "not to hit" Ayn al-Arab and Turkey only engaged in a containment operation in the territory but it could intervene if developments take a different turn.
He stressed that Ankara did not want to target Kurdish people or civilians but sought to secure Ayn al-Arab, adding the anti-terror operation would help promote a political solution process in Syria.
Asked whether Ayn al-Arab was included in the safe zone plans, he responded: "Of course. Because it has a strategic importance due to its past. They [terrorist YPG/PKK] hit us from there."
Sanctions on military equipment
"Turkey is now a self-sufficient country," he said, adding the country is currently able to meet 70% of its needs through its own defense industry.
Citing how Turkey purchased Russia's S-400 missile system after the U.S. refused to sell it its Patriot system, he said: "There is no more desperation...You can buy anything from anywhere."
Erdoğan went on to slam the European countries that suspended arms exports to Turkey after Turkey launched its anti-terror op last week, saying that it already has other options.
YPG/PKK's release of Daesh prisoners
The Turkish leader said he discussed the fate of Daesh prisoners held by the YPG/PKK over the phone with Trump and said Turkey could take responsibility for them, but the YPG/PKK immediately released Daesh prisoners.
He added that Turkey could assume responsibility for Daesh terrorists imprisoned across northern Syria and might send foreign fighters back to their home countries.
YPG/PKK hypocrisy
"The terror group [YPG/PKK] that worked together with the U.S. until now is trying to reach an agreement with the [Syrian] regime. Western countries that call this terror group an ally should consider this," said Erdoğan.
Before Oct. 6, the U.S. had allied with the YPG/PKK to fight Daesh, against Turkish objections that using one terrorist group to fight another made no sense.
"Who is your true ally?" Erdoğan asked Western countries. "Is it the YPG/PKK or Daesh? Now we can ask about Daesh as well," he said, as Western countries turned a blind eye to the YPG/PKK's release of Daesh terrorists.
Erdoğan stressed that the Turkish army battled Daesh terrorists and over 3,000 of them were killed in the 2016 northern offensive in the Syrian town of al-Bab alone.
Adana Agreement
Erdoğan stressed that Turkey's fight against terrorism in Syria is based on the 1998 Adana Agreement and that all NATO members should stand with Turkey in line with Article 5 of the NATO treaty, under which attacking one NATO member amounts to attacking them all.
The Adana Agreement allows Turkish forces to conduct military operations in Syria.
Most of Turkish opposition supports operation
The Republican People's Party (CHP), Nationalist Movement Party (MHP), and IYI Party (IP) -- all opposition parties with seats in parliament -- support the anti-terror operation against the YPG/PKK, said Erdoğan.
He added that Defense Minister Hulusi Akar briefed all these parties on recent developments in the operation and thanked them for their solidarity.
Erdoğan also said U.S. Vice President Mike Pence and a delegation are set to visit Turkey to discuss the latest developments in the operation.
"I hope tomorrow's talks bode well for us," he said, adding that Turkey is also in close touch with Russian officials.
Turkey launched Operation Peace Spring on Oct. 9 to eliminate terrorists from northern Syria in order to secure Turkey's borders, aid in the safe return of Syrian refugees and ensure Syria's territorial integrity.
Ankara wants to clear northern Syria east of the Euphrates of the terrorist PKK and its Syrian offshoot, the PYD/YPG.
In its more than 30-year terror campaign against Turkey, the PKK -- listed as a terrorist organization by Turkey, the U.S. and the European Union -- has been responsible for deaths of 40,000 people, including women, children and infants.