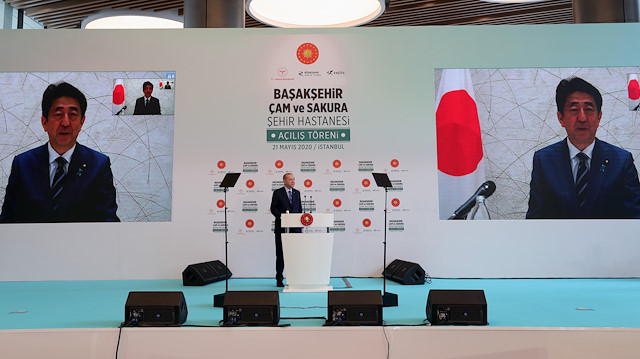 Japanese premier Shinzo Abe also joined the hospital inauguration ceremony via video link.
The addition of new city hospitals has transformed the Turkish metropolis Istanbul into an international healthcare hub, said Turkey's president Thursday, cutting the ribbon on the Basaksehir Cam and Sakura City Hospital.
Speaking at the inauguration of the hospital, a project of Turkey's Ronesans Healthcare and the Japan-based Sojitz Corporation, Recep Tayyip Erdogan said that it adds to the deep-rooted and multidimensional Turkish-Japanese friendship.
Touting the brand-new facility, Erdogan called it "one of the proud monuments of Istanbul not only in terms of aesthetics but also with its technological infrastructure, associated buildings, location, facilities, and other features."
Emphasizing that the hospital will be able to serve in 107 branches, Erdogan said it will have 35,000 ambulatory treatment patients besides 500 featured surgery rooms when it reaches full capacity.
He said the hospital will help Turkey's struggle with COVID-19 with its 456 intensive care, 2,682 beds, 725 polyclinic rooms, and 90 operation room desks.
"The hospital, which has 3 helicopter landing fields as well as 8,134 car parking spaces, will serve our foreign guests with its proximity to Istanbul Airport," said Erdogan.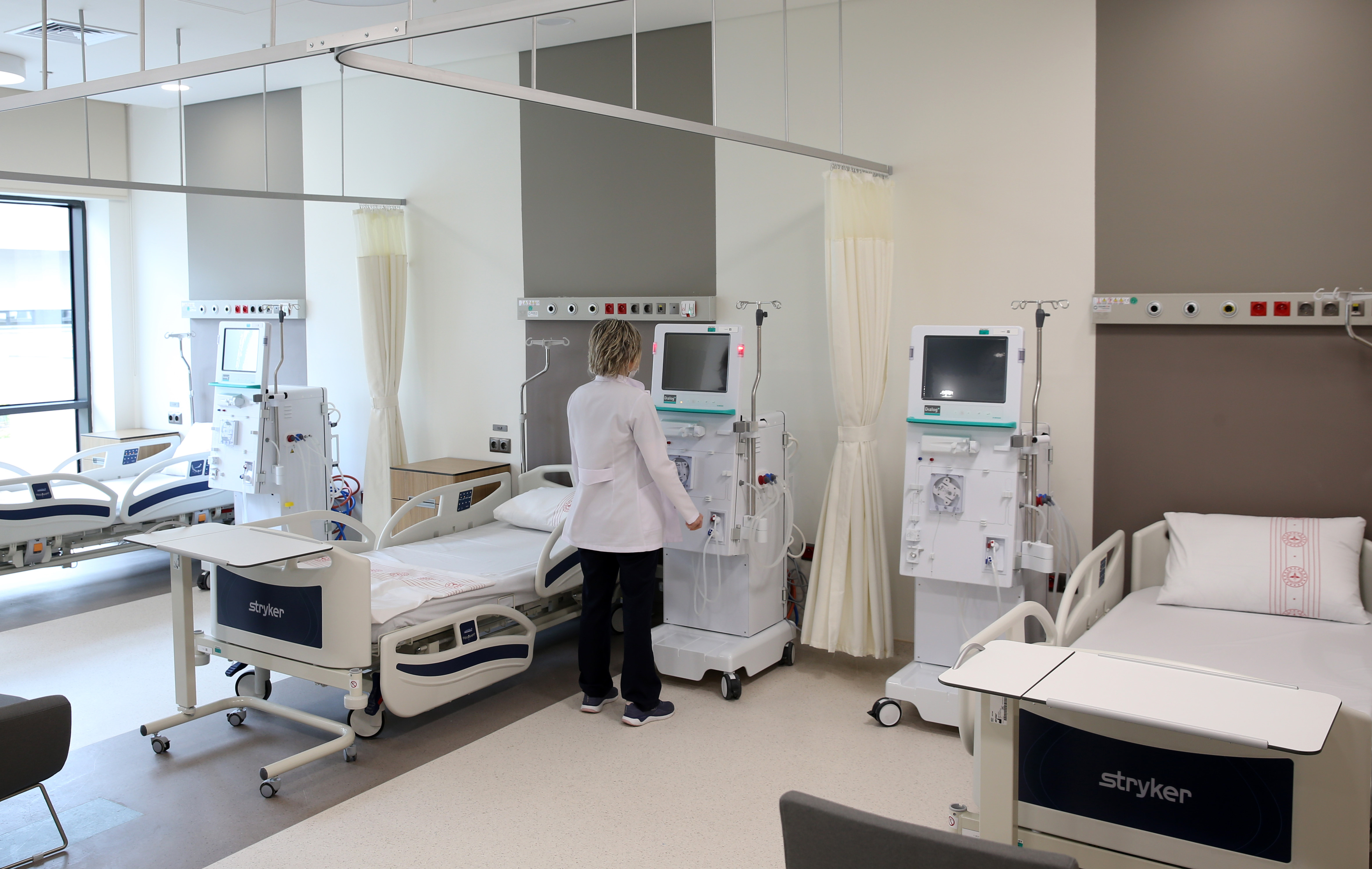 Erdogan also mentioned ongoing pandemic hospital constructions and also other hospitals which are under modification.
Such hospitals put Istanbul on the international map in terms of healthcare, he added.
He said the hospital is one of the symbols of Turkish-Japanese cooperation and solidarity.
Erdogan said the hospital is already among the world's leading hospitals, with its more than 1 million square meters closed area built on 789,000 square meters of land.
International cooperation
Erdogan said while some health systems collapsed and some public orders weakened, Turkey and Japan showed the world how to be successful in the fight against the COVID-19 outbreak.
"We are in a very good position in terms of the number of cases and deaths and the smooth functioning of the health system," he said.
Erdogan said most countries face serious difficulties in combating the pandemic, therefore, Turkey sent aid to those countries.
He said so far Turkey sent medical equipment and masks to 82 countries.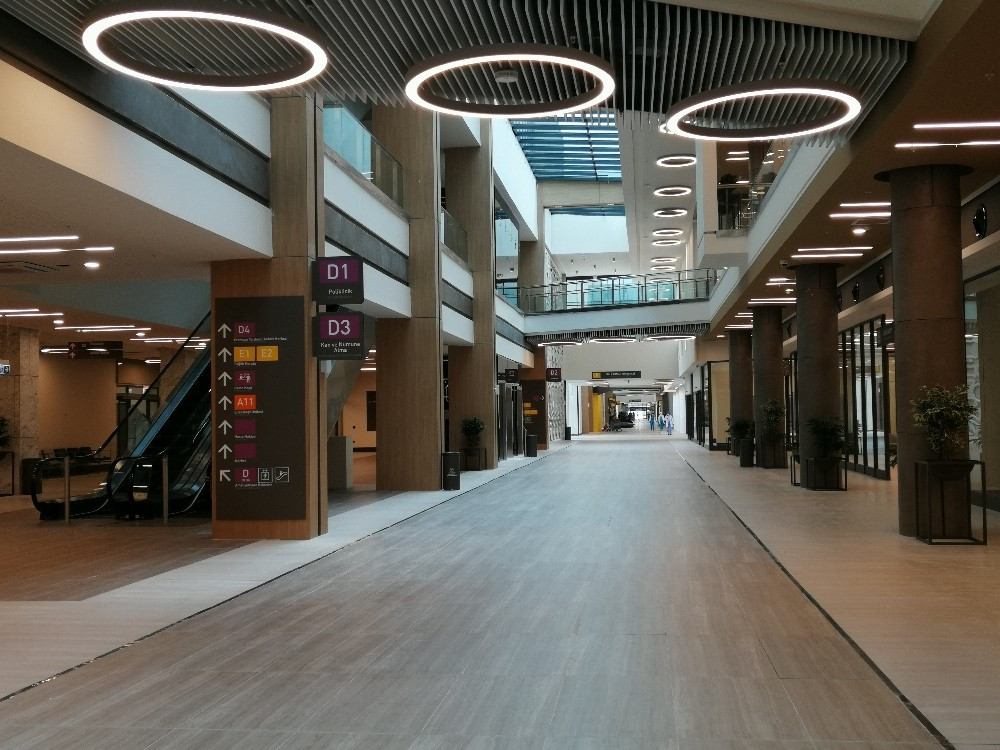 Japan will donate Avigan antiviral medicine
Japanese premier Shinzo Abe also joined the hospital inauguration ceremony via video link.
Stressing the importance of international cooperation in combatting the pandemic, Abe said first of all, it is necessary to develop a new drug and vaccine for treatment, to ensure its fair access, and to help developing countries.
Therefore, Abe said, he respected Turkey's efforts against the spread of coronavirus, under the "strong" leadership of Erdogan.
He said while Turkey fights the virus at home, it also helps more than 60 countries, particularly in the Middle East and African countries.
As part of this international effort, he said Japan will donate to Turkey Avigan, an anti-viral candidate drug for treating COVID-19.
He wished well to the Turkish people and said in the new hospital's name 'Cam' symbolized health and Sakura was the Japanese word for cherry blossom.
"I would like to convey my appreciation and gratitude to everyone who was a part of this initiative. Cam and Sakura City Hospital is one of the biggest hospitals in Turkey, equipped with the latest technology."
Underlining the holistic infrastructure of the Turkish healthcare system, the country's Health Minister Fahrettin Koca said Turkey has the potential to become a leader in health tourism.
"I can proudly say that the Turkish health system is not only capable of serving Turkish citizens but all of the world with its qualified staff.
"The city hospitals will not only provide top-notch health services, but be centers where research is carried out."
#
Basaksehir Cam and Sakura City Hospital
#
Japanese Premier Shinzo Abe
#
Turkish Health Minister Fahrettin Koca
3 years ago