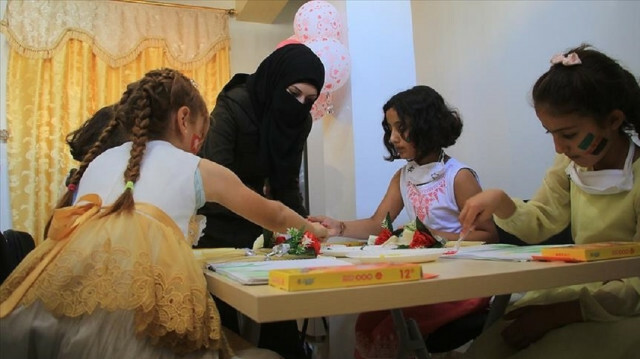 Turkey opened a youth center in northern Syria's al-Bab district on Thursday, which was previously cleared of terrorists through Turkey's Operation Euphrates Shield.
The youth center was established with the support of Turkey's Youth and Sports Ministry.
The center, where 234 young people have already registered, provides training in painting, mental development, chess, intelligence games, basic computer training, handicrafts, music, karate and swimming.
Among officials attending the opening ceremony were Governor of Gaziantep province Davut Gul, Deputy Governor Anil Alkal and representatives of the Youth and Sports Ministry.
Euphrates Shield (2016) is one of the three successful anti-terror operations that Turkey has launched since 2016 across its border in northern Syria to prevent the formation of a terror corridor and enable the peaceful settlement of residents. The other two are Olive Branch (2018) and Peace Spring (2019).
*Writing by Jeyhun Aliyev from Ankara