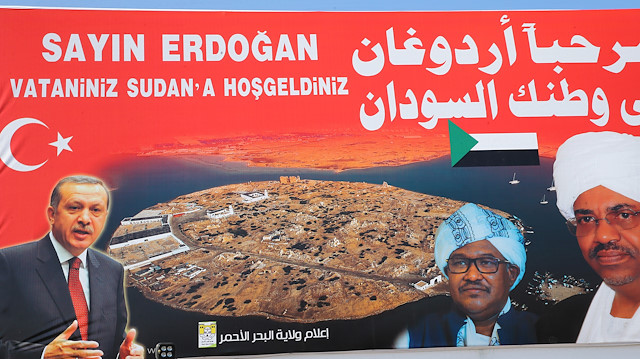 Turkey denied reports on Friday claiming an agreement had been cancelled with Sudan on restoring Ottoman era artifacts on a Red Sea Island.
The Turkish Cooperation and Coordination Agency (TIKA) is continuing to restore Ottoman-era artifacts left by on Suakin Island, on Sudan's eastern coast, Foreign Ministry spokesman Hami Aksoy confirmed to reporters.
He added that news to the contrary did not reflect the truth.
On Thursday, various media outlets claimed the agreement between Sudan and Turkey on the island may soon be terminated.
In 2017, the leaders of the two countries signed 12 separate cooperation agreements in the fields of security, tourism and military cooperation, while Turkey was contracted to rebuild a dilapidated Ottoman-era seaport on Suakin Island and a dock for civilian and military use.

Following a visit to Sudan in 2017 by Turkish President Recep Tayyip Erdogan, the two countries have striven to increase their overall trade volume from $500 million to $10 billion.
*Writing by Beyza Binnur Donmez