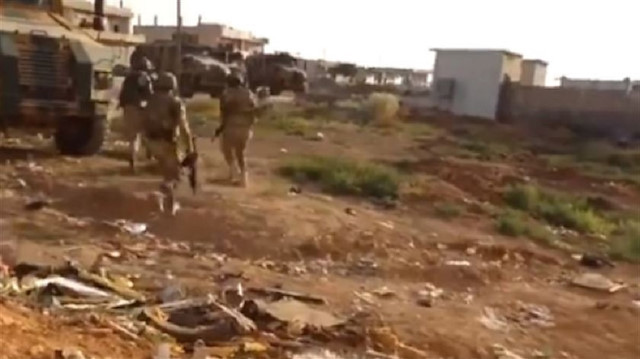 Turkey has seized control of the strategic M4 highway, some 30-35 km (19-22 miles) deep into in northern Syria , as part of Operation Peace Spring, Defence Ministry said on Sunday.
The ministry made the announcement on Twitter, referring to the main road that runs parallel to the Turkish border in northeast Syria.
Turkey on Wednesday launched Operation Peace Spring to purge terrorists from northern Syria in order to secure Turkey's borders, aid in the safe return of Syrian refugees, and ensure Syria's territorial integrity.
Ankara wants to clear northern Syria east of the Euphrates River of the terrorist PKK and its Syrian offshoot, the PYD/YPG.
In its more than 30-year terror campaign against Turkey, the PKK -- listed as a terrorist organization by Turkey, the U.S., and the European Union -- has been responsible for the deaths of 40,000 people, including women, children and infants.