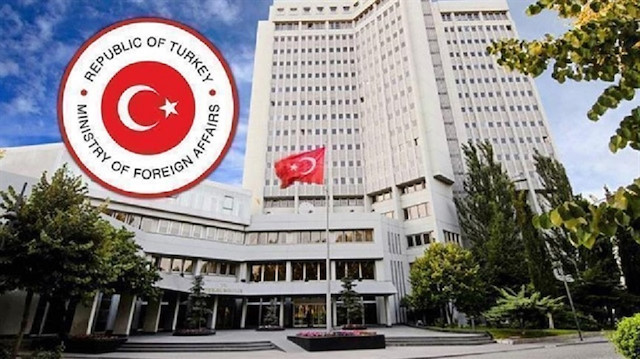 Turkey on Tuesday extended condolences to the families of the victims of those who were killed in a vessel fire in Russia's Kerch Strait.
At least 10 people were killed when two vessels were consumed by fire Monday.
Russia's Federal Maritime and River Transport Agency said in a statement the vessels burst into flames after one exploded while transferring its cargo of liquified gas to the other.
A statement by the Turkish Foreign Ministry said it "learned with sorrow" of the fire which resulted in the loss of crew members of both vessels -- including Turkish citizens.
The statement said initial determinations showed eight out 16 Turkish crew members were rescued while four were killed in the fire.
"We wish the mercy of Allah upon the victims of this tragic accident and we convey our condolences to their families and relatives," the statement said. "Search and rescue works are ongoing for the four missing citizens."
The vessels, which together were carrying 31 sailors -- including 16 Turkish citizens -- at the time of accident, had been sailing under the Tanzanian flag.
The Kerch Strait links the Black Sea to the Sea of Azov.