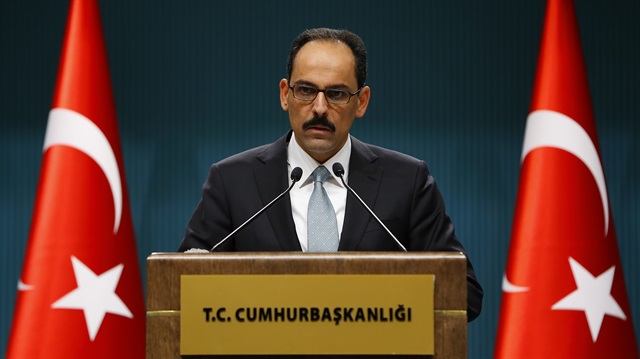 Politics is not a zero-sum game, said Turkish President Recep Tayyip Erdoğan's spokesman Ibrahim Kalın on Wednesday.

"We do not see foreign politics as a zero-sum game. Our proximity to Russia does not have to adversely affect our relations with the U.S. and Europe. Likewise, being a NATO ally, does not mean that we will completely break off our relations with Russia, China, African countries and Latin America," explained Kalın.

Kalın emphasized that due to Turkey's geopolitical position, Turkey must pursue a strong foreign policy.

"Under today's conditions, it is not possible to reduce foreign policy down to a single block. Instead, we must pursue a balance between the East and West," said Kalın.

"The developments in economics and security make it necessary to have a wider perspective."

Kalın also spoke about Turkey's bid for EU membership.

"If the EU is suffering from 'enlargement fatigue,' they should know that Turkey is also feeling tired and angry that the accession process is not moving forward," said Kalın.

The Presidential spokesman explained that the EU had not fulfilled the promises it made to Turkey regarding refugees.

He also said that upon presenting a reasonable proposal, the issues preventing the visa liberalization of Turkish citizens traveling to Europe could be resolved.