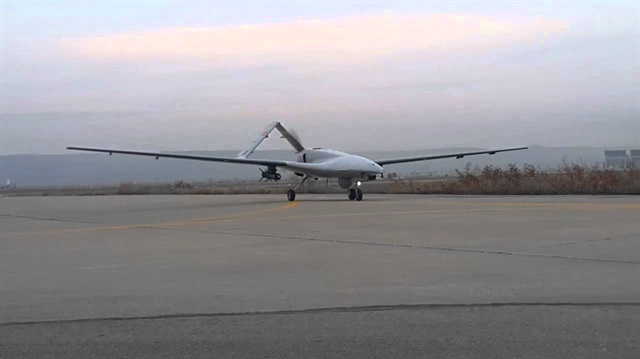 The Turkish military will deploy domestically built advanced armed drones on its borders to fight against terrorism, Turkish Chief of General Staff Hulusi Akar said.
During a meeting with cabinet members last week, at the presidential palace, chaired by President Recep Tayyip Erdoğan, the chief of the Turkish military described the latest T129 attack helicopters, Fırtına tanks and unmanned aerial vehicles produced by the Turkish arms industry.
He said that two Turkish companies had successfully completed the test fire of combat drones and the armed forces would get the vehicles soon.
Akar said the deployment of combat drones will also increase the fighting power of the Turkish armed forces.
Last month Bayraktar, one of the Turkish unmanned combat aerial vehicle producers, successfully completed test flights of Turkey's indigenous drones.
The drones have the ability to strike any target from a distance of 8 kilometers.
General Akar said Turkish advanced model armed drones are superior to the same type drones used by US Army.
Turkish drones can conduct operations in bad weather conditions, in this context these drones are more advanced than us combat drones, he said.
8 years ago