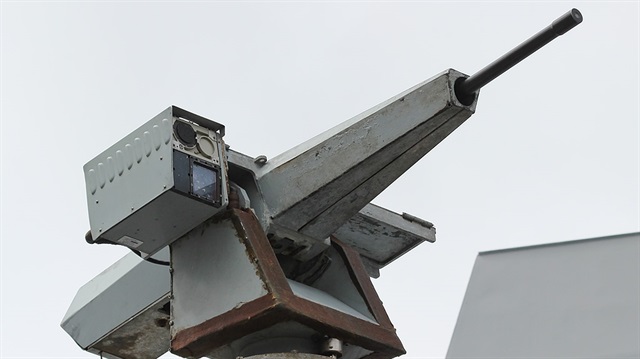 Turkish Defense Ministry said that it plans to establish a smart tower every 300 meters along the border with Syria to prevent illegal crossing.

Turkey has already sealed hundreds of kilometers of the border, either with concrete blocks or wire fencing.

In the border city of Kilis, the construction of a concrete wall is nearly complete as the ministry started to build smart watch towers at 300-meter intervals.

The towers will be integrated with a computerized system that would feature a 3-language alarm system and automated firing systems.

Turkish military technology manufacturer ASELSAN will install the high-tech program, including machine guns, thermal cameras, and alert systems that will be activated if any element comes within 300 meters of the border line.

A speaker from the tower will warn the element or person in three languages to leave the area immediately. It the element doesn't leave the area, an automated machine gun will start firing at it.