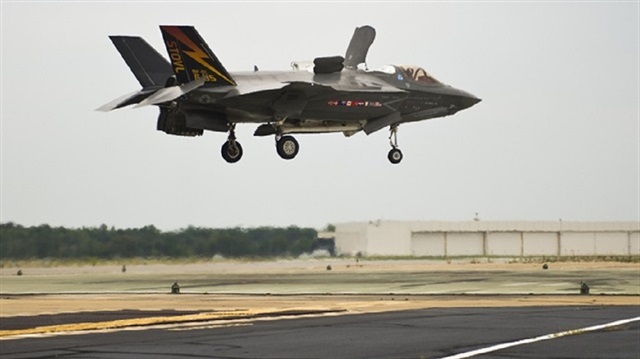 Turkey is set to receive its first delivery of the F-35 stealth fighter jets it has officially ordered within 12 months, as part of the ongoing 10-country Joint Strike Fighter (JSF) program to develop the combat plane equipped with the short take-off and vertical landing (STOVL) technology.
Turkey approved an initial order for two F-35s in May 2014 and is to take delivery of 10 aircraft per year after they enter service in 2018, with 30 F-35s on order, a total of 100 planned.
According to a statement for the American Secretary of Defense, the fifth generation F-35 Lightning II fighter jets will carry the same price-tag as the previous generation.
Turkish F-16 pilots will undergo a six-week training before they're ready to operate STOVL jets, which are capable of conducting takeoff and landing without the need for a long runway.
The new generation of the F-35 combat jet's vertical-takeoff capabilities will be compatible with Turkey's amphibious multi-purpose combat frigate Anadolu TCG, currently in development, which is slated to come into service in 2021.
The profits of Turkish firms that participated in the F-35 program are expected to reach $12 billion.