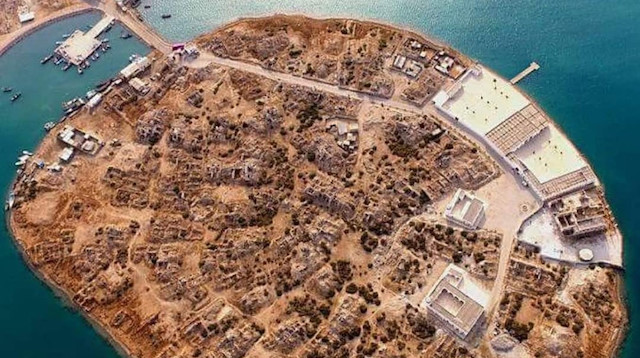 The situation in Sudan's Suakin Island will not change with the arrival of a new administration in the country, said Sudan's former International Relations Minister Idris Suleiman, in reference to the strategic island's 99-year lease to Turkey.
As part of the agreements signed during Preident Recep Tayyip Erdoğan's visit to the country, Turkey leased Sudan's Red Sea island of Suakin for 99 years with a view to developing its Ottoman-era seaport as a tourism hub.
Suakin, one of the oldest seaports in Africa, was used by African Muslims who set out for pilgrimage to the holy city of Mecca in Saudi Arabia.
The Ottomans used the port city -- which was under Ottoman rule between 1555 and 1865 -- to secure Hejaz province -- present-day western Saudi Arabia -- from attackers in the Red Sea.
Sudan has remained in turmoil since April 11, when the military establishment deposed al-Bashir after months of popular protests against his 30-year rule.
The Transitional Military Council (TMC) is now overseeing a two-year "transitional period" during which it has pledged to hold free presidential elections.
Sudanese popular protests, however, have continued to demand that the military council relinquish power -- at the earliest possible date -- to a civilian authority.
Military rule cannot continue
Suleiman pointed that it's impossible for the TMC to remain in power, noting that "the military is currently running Sudan due to a political vacuum. However, it's a temporary situation that will be remedied through elections. The Sudanese people want to have a say."
'Not a matter of government'
Suleiman also underscored Sudan's historical ties with Turkey, pointing that they will continue to develop further in the future.
"Ties will be even stronger. This is not a matter of a government or head of state, it's much deeper than that. If a democratic government came to power, it will establish even stronger Sudanese-Turkish ties. Through its experience, Turkey will provide economic and political support in that regard. Sudan needs Turkey to move forward. No matter who rules Sudan, they will have to keep good ties with Turkey, they have to do that," concluded Suleiman.
4 years ago