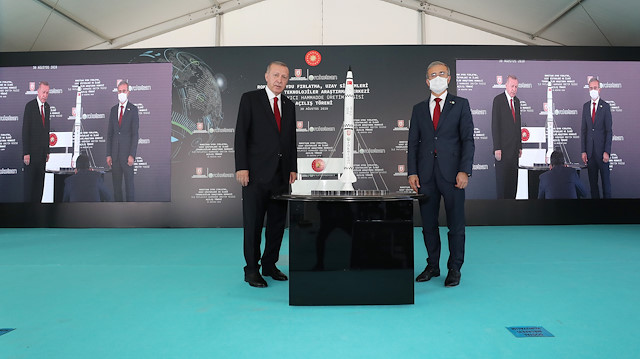 Turkey will start space trials of its liquid-propellant rocket engines, President Recep Tayyip Erdogan said Sunday.
"I would like to announce the start of the first space trials of domestically developed liquid-propellant rocket engine technology," Erdogan said at the opening ceremony of Turkey's leading defense company Roketsan's production facility and research center in the capital Ankara.
Early this year, Erdogan promised the launch of a national space program in 2020 joining the ranks of China, the US, India and Russia.