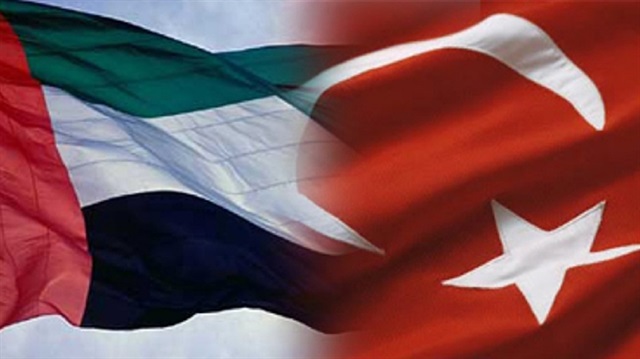 Deputy Prime Minister Mehmet Simsek and the United Arab Emirates' economy minister, Sultan Al-Mansouri, will co-chair a meeting of the countries' joint economic commission Monday, said Turkey's Ambassador to Abu Dhabi Can Dizdar.

According to Dizdar, the meeting -- the first in six years -- aims to bolster bilateral economic ties and will last for two days in the capital Ankara.

"Turkish-UAE economic relations include nearly all sectors," he told Anadolu Agency in an exclusive interview.

These ties are deepening to include "investments in financial services as well as many fields, from energy to civil aviation."

"It's important for us to facilitate the movement of Turkish citizens, businessmen, and investors to the UAE as well as abolishing obstacles and ensuring work permits and licenses for companies," Dizdar said.

Turkey's exports to the UAE rose 77 percent in December, he said.

"As of the end of 2016, our bilateral trade volume climbed 36 percent to reach more than $9 billion," Dizdar said. "We aim to boost our trade volume much more in 2017."

Dizdar said that this would be achieved by mutually providing suitable environments to firms from Turkey and the UAE.

Stressing that the UAE investors are closely following the opportunities in Turkey, Dizdar said that a free trade deal between Turkey and the Gulf Cooperation Council (GCC) countries will enhance investments in Turkey when it comes into force.

The ambassador also said that a comprehensive business forum is expected to be held in the upcoming period with the participation of businesspeople from both countries.

About their goals for the tourism relations, he said that the number of UAE tourists coming to Turkey -- which is now around 300,000 per year -- is expected to rise in 2017 as flights between Turkey and the UAE currently stands at 100 per week.

"UAE citizens' interest in visiting Istanbul, Bursa, Yalova, and the Black Sea regions is increasing," Dizdar said adding that there are efforts to add more destinations for UAE tourists, especially the touristic attractions of Antalya and Cappadocia.

As the share of healthcare sector in the UAE economy is soaring, Turkish firms are also increasing their share in the sector by attending healthcare exhibitions such as the recent Arab Health, he said.

"We were represented by 190 companies at the Arab Health [Fair] launched on Jan. 30 in Dubai," Dizdar said.

The number of people coming from the UAE to Turkey for health care is also on the rise.

"We aim to sign a bilateral deal to further strengthen our cooperation and interactivity in the healthcare sector," the ambassador added.